27th Annual General Meeting of BOK Limited Concluded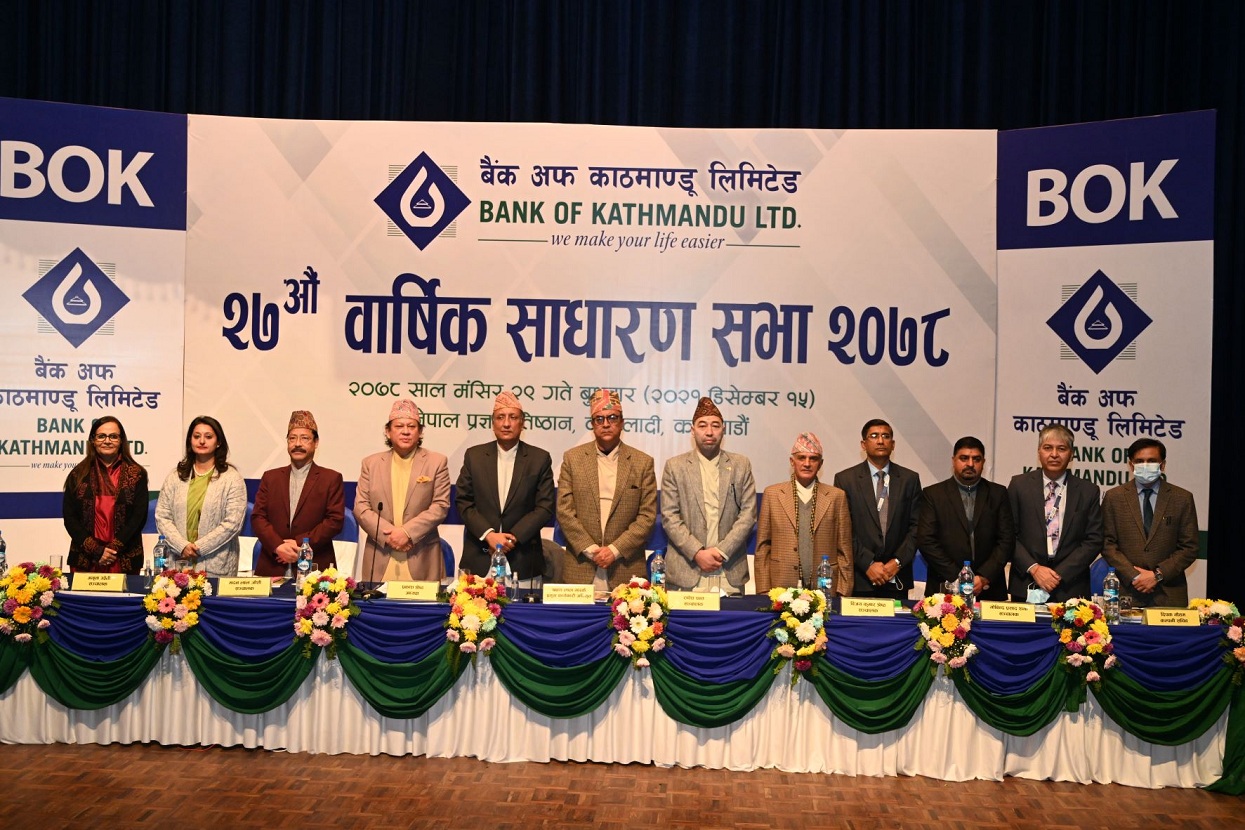 KATHMANDU: DEC. 15 – Bank of Kathmandu (BOK) Limited has completed its 27th Annual General Meeting.
The Bank held a meeting at Nepal Pragya Pratisthan, Kamaladi, Kathmandu under the chairmanship of Prakash Shrestha, Chairperson of the Board of Directors of the Bank. The general assembly has passed the report of the committee.
The meeting also approved the financial statements prepared in accordance with the Nepal Financial Reporting Standards as directed by the Nepal Rastra Bank.
The meeting also unanimously passed a resolution to distribute bonus shares at the rate of 10 percent of the paid-up capital of the bank and cash dividend (including a tax on dividends) at the rate of 4 percent of the paid-up capital from the accumulated profits up to 2077/78.