Telecom's 'Brand Ambassador' Maha Jodi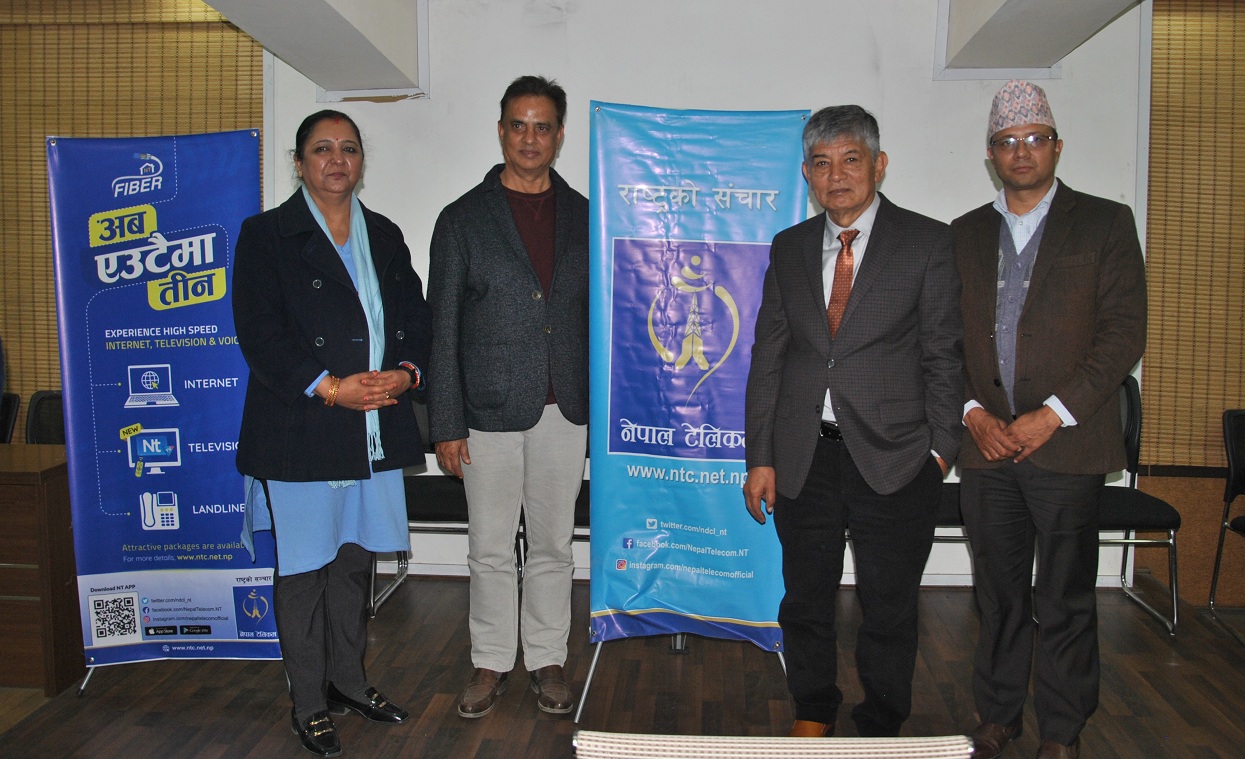 KATHMANDU: DEC. 14 – Nepal Telecom has appointed Maha Jodi Madan Krishna Shrestha and Hari Bansha Acharya as "brand ambassadors".
The agreement was signed at a program organized at the Nepal Telecom Central Office today.
The agreement was signed on behalf of Nepal Telecom by Managing Director Dilliram Adhikari and actors duo Madan Krishna Shrestha and Hari Bansha Acharya and media coordinator of the duo Shubha Media Home Chairperson Saroj Oli.
Chief Managing Officer of the company Sangeeta Pahari gave a welcome address at the program which was attended by the Deputy Managing Director, Directors, Managers and other officials of the company.
On the occasion, Managing Director of Nepal Telecom, Dilli Ram Adhikari said that he was proud to appoint two stars in the field of art and comedy as "Brand Ambassadors" of Nepal Telecom.
Following the agreement, the two brand ambassadors will carry out promotional work, brand promotion and brand protection of Nepal Telecom's services. Currently, the agreement is for one year and there is a provision to extend the agreement in the future.