Mahalaxmi Bikas Bank conducts free health camp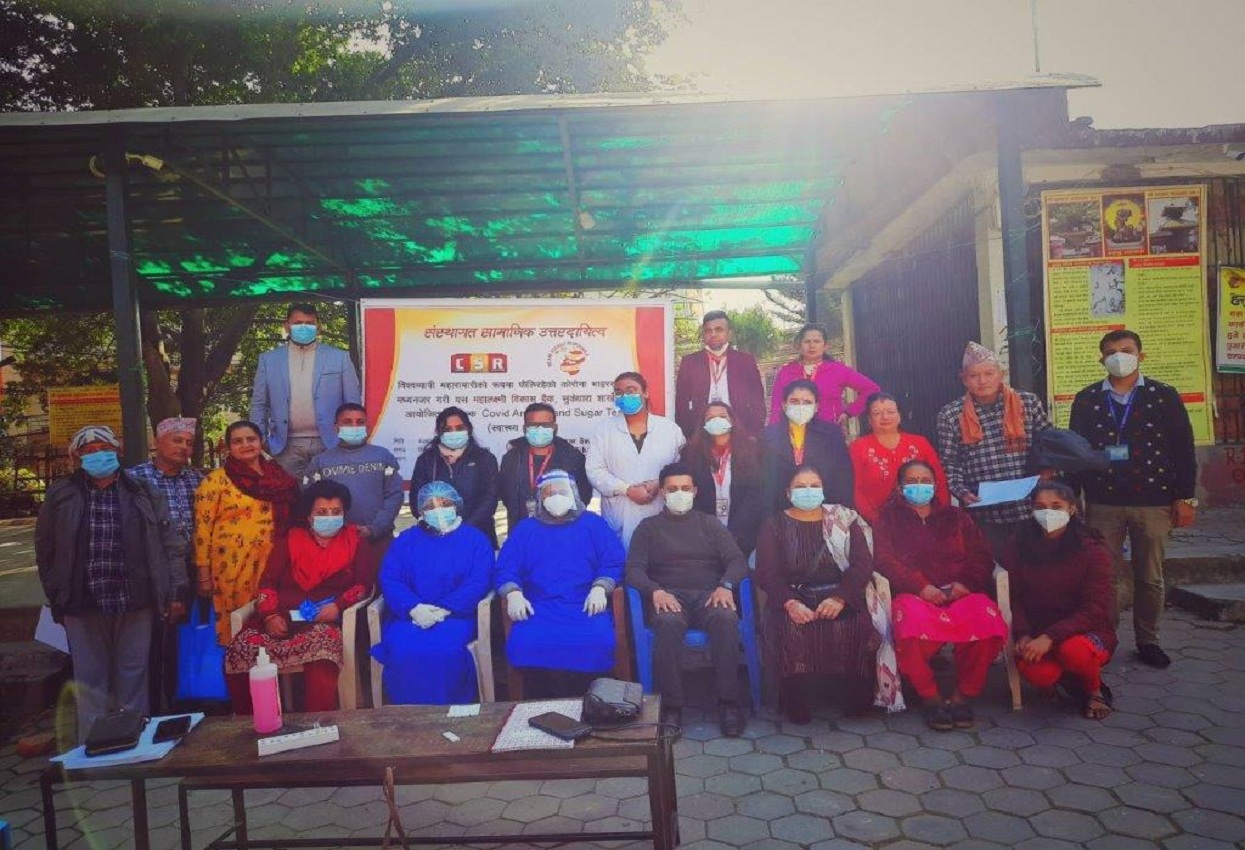 KATHMANDU: DEC. 14 – The Sukedhara branch of Mahalaxmi Bikas Bank Limited, which has been embracing the slogan of "Sabal Bank, Saphal Sahaarya (Strong Bank, Successful Cooperation)", has run free health camps under the Institutional Social Responsibility Program.
Free testing of COVID-19 antigen, blood pressure and sugar has been conducted in the camp conducted in the premises of Dhumrabaraha Secondary School. About 100 people have benefited from this free health camp, the bank said.
Kumar Adhikari, branch manager of the Sukedhara branch, said that the program was organized on the occasion with the aim of controlling the spread of coronavirus as a global epidemic and providing timely information about the disease.
Likewise, Ward Chairperson of Kathmandu Metropolitan City Ward No. 4 Mohan Bahadur Bista praised the work of the bank and wished for further progress. The bank has stated that it will continue to run various programs of social and economic transformation under the social responsibility program in the coming days as well.