Rooftop Garden of Pauline, enjoy your weekend within town with a short commute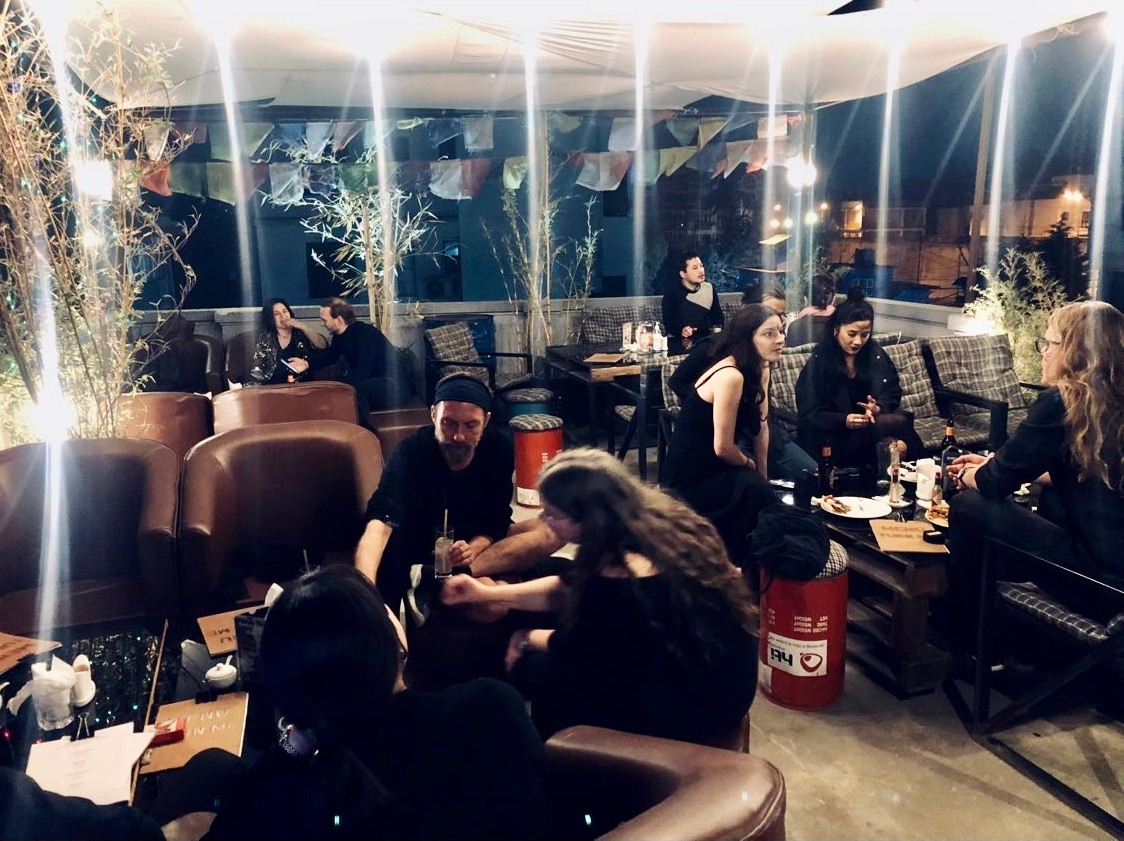 KATHMANDU: DEC. 4 – Before the coronavirus epidemic engulfed the entire planet and confined everyone to their rooms, Pauline Diard, from France, and her friend Naresh Shrestha had recently established Pauline rooftop garden.
Pauline has launched a new business called Pauline Rooftop Garden. However, the COVID-19 virus, which originated in the Chinese state of Wuhan, also damaged her small businesses.
The restaurant is owned by Naresh Shrestha but she is still intact with the Pauline rooftop garden as it is named after her.
Faliure lead by one another
Pauline had been maintaining herself in Nepal for almost 12 years. She is also a professional artist. Her paintings are of high quality. However, it has not been simple to keep oneself alive. She also had a boutique hotel at Siddhartha Gallery, which was forced to close during the covid outbreak. While the restaurant she previously owned in Baluwatar was destroyed after the 2015 April 11, Mega Earthquake.
Pauline has been pretty angry as a result of her inability to succeed as a result of tragic circumstances. She is not, however, dissatisfied. So. Starting a new business, she and her friend Naresh Shrestha revived Pauline's rooftop garden at Panipokhari Heights, Lazimpat, with a total cost of 34 lakhs.
"See, that's the trouble with being a tiny entrepreneur," Pauline says, "once you start with modest funds, capital keeps going on investment in one way or another." "There is some profit, but it is scarcely evident," she continued. Pauline is constantly looking for new experiences in the hospitality industry.
What's best about the place: As previously stated, the nicest part about the rooftop restaurant is that it is really intimate, with a broad range of appetizing delicacies and soothing drinks. Not just the location, but also the owner, who is extremely kind and can be a friend in a short amount of time. And the atmosphere of the restaurant will de-stress you after a long, stressful day.
Along with culinary options, guests come to enjoy the rooftop view and good beverages. Pauline rooftops Garden's drinks are spot on and redefined, from regular, classics to their own house-produced experimental cocktails.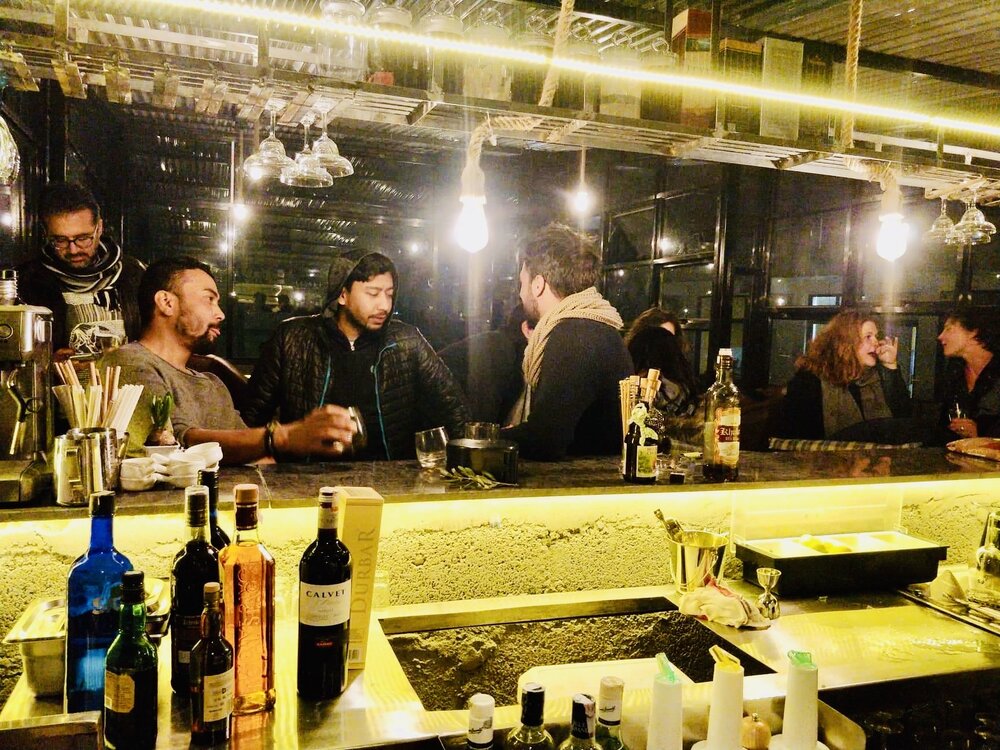 Experimenting with new cocktail flavors, they are creating an experience for bargoers. "Cocktails are an expanded form of good beverages that level up from local and hard drinks," explains bartender Amrit Tamang. According to him, the cocktail culture is thriving.
The restaurant is primarily focused on the new adventure of offering lavish cocktails by staying away from current food and drink fads and serving the finest with a twist of flavor and innovation.
"There are a countable number of bars that provide good cocktails in town, leaving few remarkable with reasonable prices," Pauline says.
Prabhat Thapa, 28, is a drink enthusiast who is always looking for new flavors. He enjoys the drink after taking a taste of 'Afterthought.' "After thinking, much like the drink's name, the taste lingers on and keeps you wondering about it," he says. It is still in my mind. It's an ideal combination for bartenders."
He gives 5 stars for the service and the pleasant atmosphere with friendly services; it's like seeing an old friend with loads of nice memories.
On Saturday, there will be a barbeque. On Fridays, it's customary to have a party. Wednesday is live music night, and the attendance is good. However, as coronavirus still prevails everybody is conscious on sanitation. The public is aware. The employees/staff have been immunized. Every time a customer leaves, they sterilize every nook and cranny of the establishment.
The bartender Amrit is so passionate about making drinks. He considers it as an art. And the interesting fact is he is not even from the hospitality sector, it was all his passion that drove him to this line especially bartending. 'Everything here is homemade the syrups the ingredients are grown or locally brought. Afterthought is whiskey-based bacon washed, infused bacon, and strained tomato juice.
The Bookswap Event
Along with the bar, the restaurant recently launched a book swapping project in which guests could trade their books for books from the restaurant. 'However, the strategy did not go as planned. 'It's difficult to find a reader in town,' she murmured, "I thought book reading culture is pretty low here compared to other locations I've visited."
Pauline Experience on Women Violence issue
Staying in Nepal for 12 years has given Pauline a better understanding of the country. In terms of women's violence, she has not witnessed it explicitly, although it does occur in distant countries. "It's not only a Nepal problem," she says, adding, "I feel much safer in Nepal than in France."
She recalls an instance in which someone hit on her for a nightstand. However, when she rebuffed the approach, the individual stepped aside. "Had it been in other areas of the globe, the individual who approached you definitely would not have honored my denial," she explains.
While, according to her testimony, the domestic violence scenario is frightening. She does, however, encourage women to take a stand and speak up for what is right.
Though the current 16-day action days cannot bring about significant change in a culture, they do open the door for dialogue.
" Women who drink are not regarded favorably. It's a societal stigma in a way. However, the liberty for males is 'Men drink,' which appears to be quite selective."
Working as a small entrepreneur, an artist in a foreign land has made Pauline even the better version of herself. Do visit Pauline Rooftop Garden, it a short commute within a town that refreshes you to a great deal with courtesy, drinks and food.