Nepal SBI Bank assists Janaki Mandir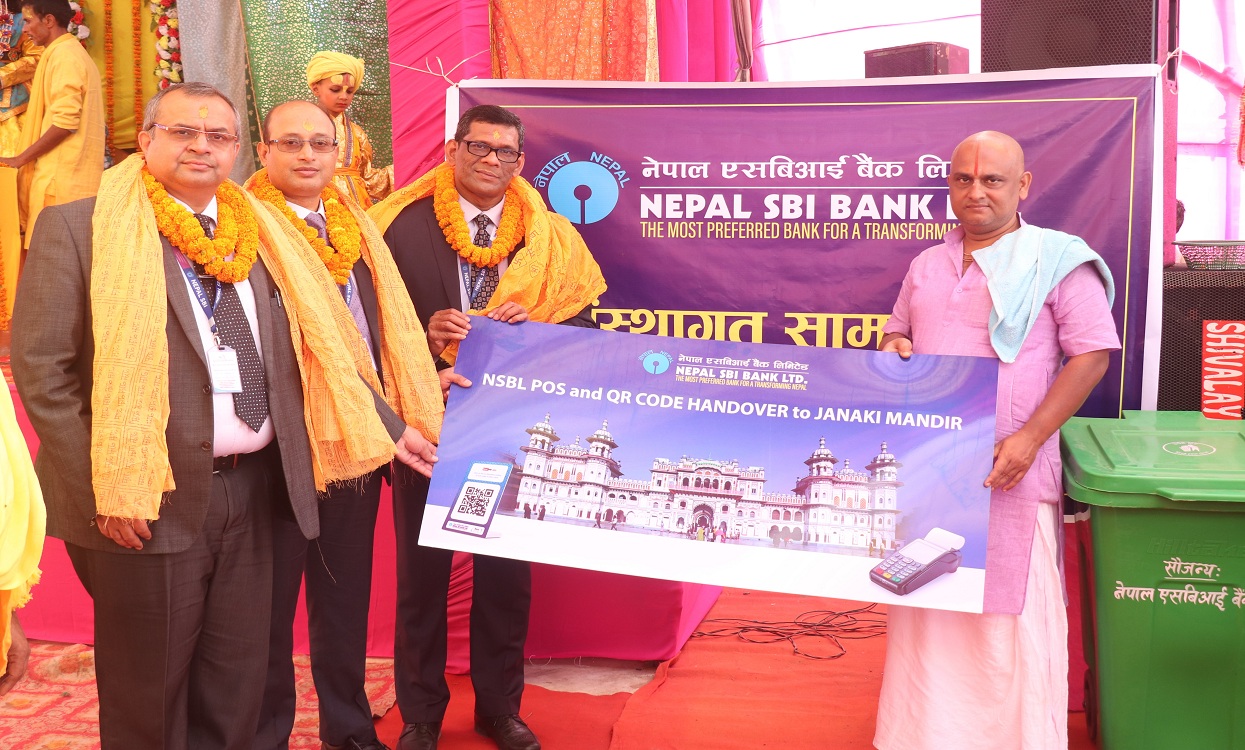 KATHMANDU: DEC. 3 – Nepal SBI Bank Limited has provided 12 dustbins to the Janaki temple management to keep the temple premises clean under its corporate social responsibility.
The bank believes that this kind of initiative will help in the management of the Janaki temple.
On this occasion, the bank has handed over the QR code and POS machine to Janaki Mandir and connected it. Will be able to receive donations digitally from local and foreign pilgrims.
The bank is confident that the establishment of the digital donations will facilitate millions of domestic and foreign visitors who want to make digital donations.