State 1 defeated by Sudurpashchim, final chances remain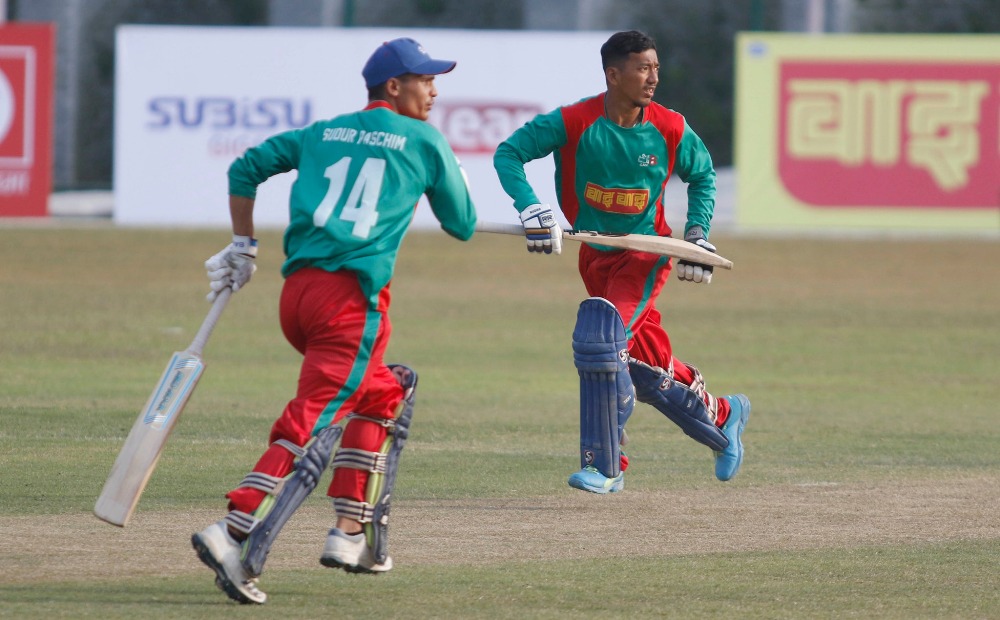 KATHMANDU: DEC. 1 – Sudurpashchim has won the U-19 National Cricket Tournament in Kathmandu for the third time in a row. Sudurpashchim completed the target of 90 runs set by State 1 by losing 4 wickets with 114 balls remaining. With this result, all the teams except Karnali have final chances.
After losing the toss and choosing to bat first, State 1 managed to score only 90 runs despite Ankit Subedi's 61-run half-century innings. Apart from Subedi, no other player was able to score a double run. Sher Malla took 4 wickets, Narendra Saud took 3 wickets and Kaila Airy took 2 wickets for Sudurpashchim.
Despite a poor start, Sudurpaschim lost 4 wickets in 31 overs. For Sudurpashchim, Basanta Karki and Arjun Saud shared an unbeaten 71 for the fifth wicket. Earlier, Sudurpashchim had lost 4 wickets for 23 runs.
Karki remained unbeaten on 37 while Saud remained unbeaten on 32. Deepak Tamata scored 10 runs. Abhinaya Rajbanshi took 2 wickets and Shrawan Kisku and Ankit Subedi took 1 wicket each.
Sudurpashchim, which had lost the first two games in a row, has managed to win the next three games and scored six points.