Prachanda to RPP National Congress: We represent similar clan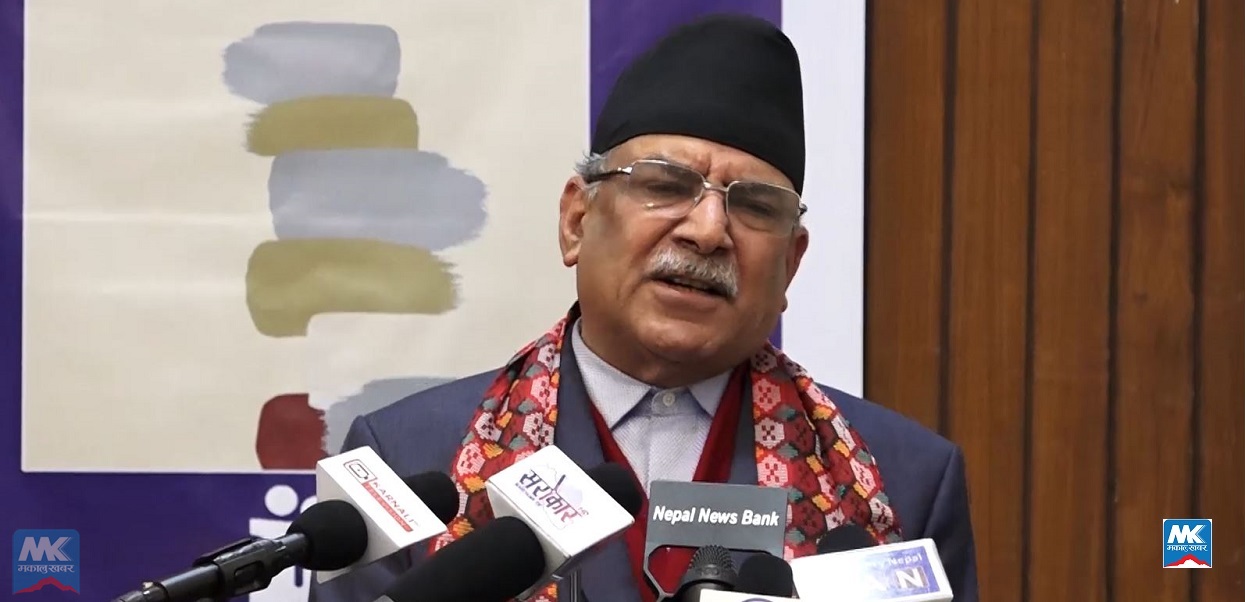 KATHMANDU: DEC. 1 – Chairperson of the CPN-Maoist Center Pushpa Kamal Dahal Prachanda has said that nationalism and a sense of nationalism are compatible even though their views and principles do not agree with RPP.
Wishing success at the inaugural function of the RPP's Ekta General Convention, Prachanda said that he was adhering to his earlier belief that the tribe was the same as the RPP and his party had the same commitment towards national spirit, patriotism and nationalism.
Prachanda said, "He is a republican and secularist and RPP in favor of monarchy and Hinduism that ideas and principles do not match."
The general convention of RPP has started today at Bhrikuti Mandap in Kathmandu.