10 members elected from Chitwan in UML Central Committee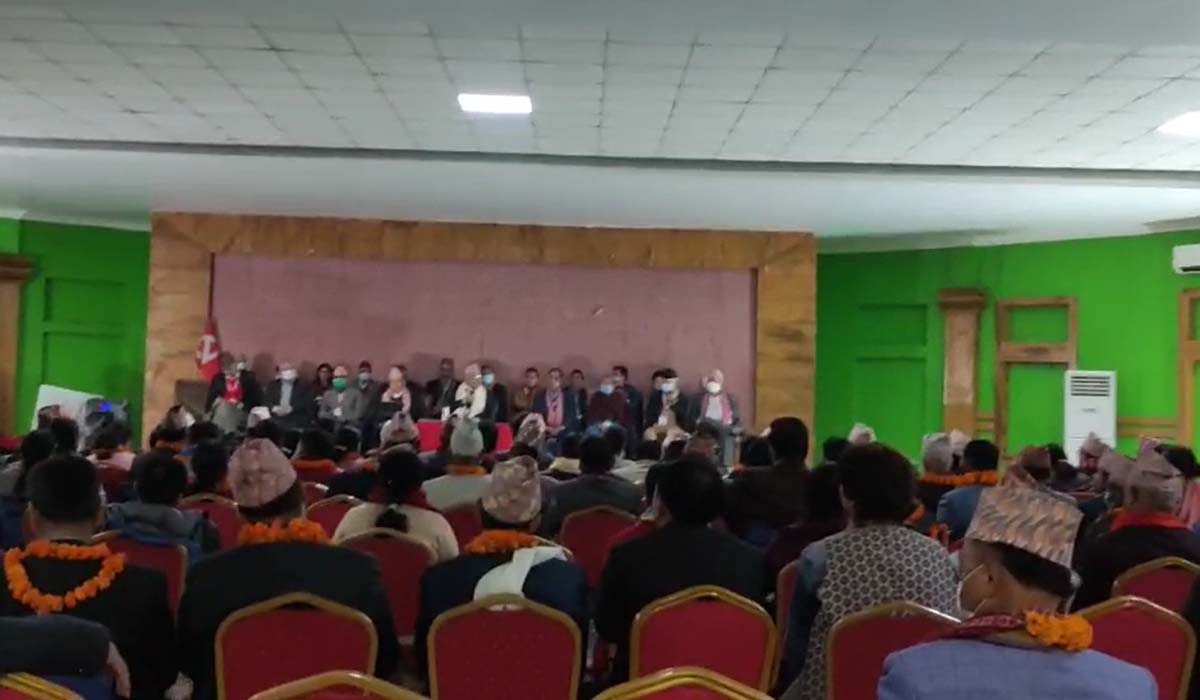 CHITWAN: DEC. 1 – The 10th National General Convention of the CPN (UML) has elected 10 people including two vice-chairpersons of the district to the Central Committee. This is the first time that the Chitwan district, which has coordinated the general convention, has got so many representatives in the central committee. The party's central committee has 301 members.
Surendra Prasad Pandey and Ram Bahadur Thapa have been elected as the party's central vice-chairpersons. Pandey and Thapa are former ministers. Thapa and Pandey were the coordinators of the General Convention Main Management Committee. Parbati Rawal has been elected unopposed as a member of the Central Committee from Bagmati State. She is the district chairperson.
Former UML Chitwan chairperson JN Thapaliya, outgoing central member Sita Poudel, Kashinath Adhikari, Kapil Pokhrel, Devi Gyawali and Rapti mayor Prabha Baral have been elected as central members. Similarly, Shiva Kumari Gotame has been elected to the Central Committee on behalf of Dalit women. Central member Gyawali said that this was the first time that such a large number was represented by a district in the Central Committee.
The closed session of the 10th General Convention of the CPN-UML, which was inaugurated on the bank of Narayani River in Narayangarh on November 26, was held in Sauraha. Attempts to reach a consensus in the closed session failed but the election was called off. Before the election, 10 district leaders proposed by Chairperson KP Sharma Oli have been elected to the Central Committee.