Newly-appointed Economic Affairs Minister sworn in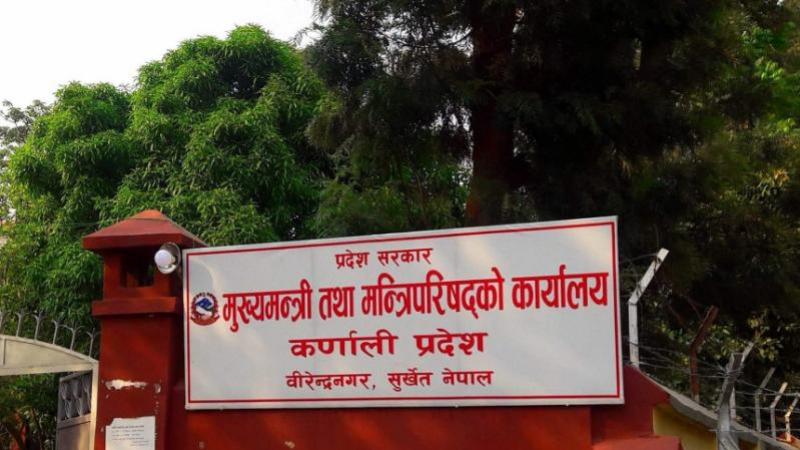 KARNALI: DEC. 1 – The newly-appointed province Minister for Economic Affairs and Planning, Bindaman Bista has taken an oath of office and secrecy.
Karnali State Chief Tilak Pariyar administered the oath of office and secrecy to Bista on Tuesday. Chief Minister of the state government Jeevan Bahadur Shahi had appointed him the Minister earlier the same day. With this, the Karnali state government has three members, including the Chief Minister.
Minister Bista assumed office on Tuesday itself after taking the oath. He is the state assembly member from the CPN (Maoist Centre). A joint meeting of the ruling coalition parties, the Nepali Congress, the CPN (Maoist Centre) and CPN (Unified Socialist) had recommended Bista for appointment to the post of Minister.
-RSS