Limbu of Shekhar faction wins the post of NC Morang president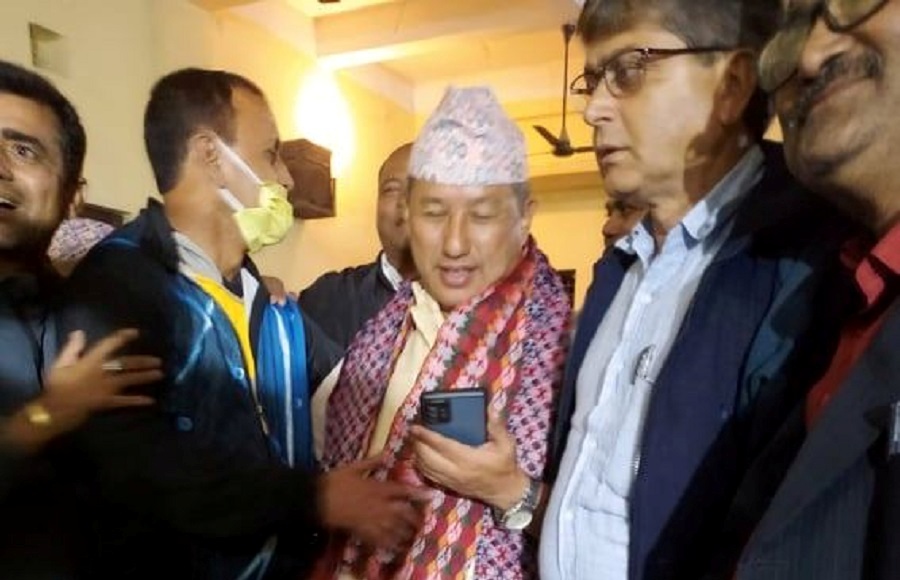 BIRATNAGAR: DEC. 1 – Dig Bahadur Limbu has been elected as the president of Nepali Congress Morang. The re-election was held on Sunday after none of the candidates got 51 percent of the votes in the first round.
Limbu has won the second round of elections held on Tuesday. Limbu, who was fielded by the Deuba faction in the 13th General Convention, appeared on the election field from the Koirala faction when he came to the 14th General Convention. Limbu has also won from the 14th General Convention.
Koirala's Limbu got 1,906 votes while his rival Dilip Gachchhadar of the Deuba group got 1,425 votes, according to the Election Committee. In the second round of voting, 3356 votes were cast.
After the defeat, Sitaula sided with Deuba
A total of 3,414 votes were cast in the 14th General Convention of Morang on Sunday. During the counting of votes on Sunday night, Limbu from the establishment got 1,544 votes while Dilip Gachchhadar from Sher Bahadur Deuba got 1,166 votes while Yadu Kumar Bista from Krishna Prasad Sitaula got 563 votes.
The election was held for the second time as no candidate could get 51 percent votes in the first round. After his defeat, Bista held a press conference to support the Deuba faction. Mayor of Biratnagar Metropolitan City Bhim Parajuli was also present at the press conference held by Bista on Monday evening.