Achham bus accident: Identity of deceased revealed, 36 injured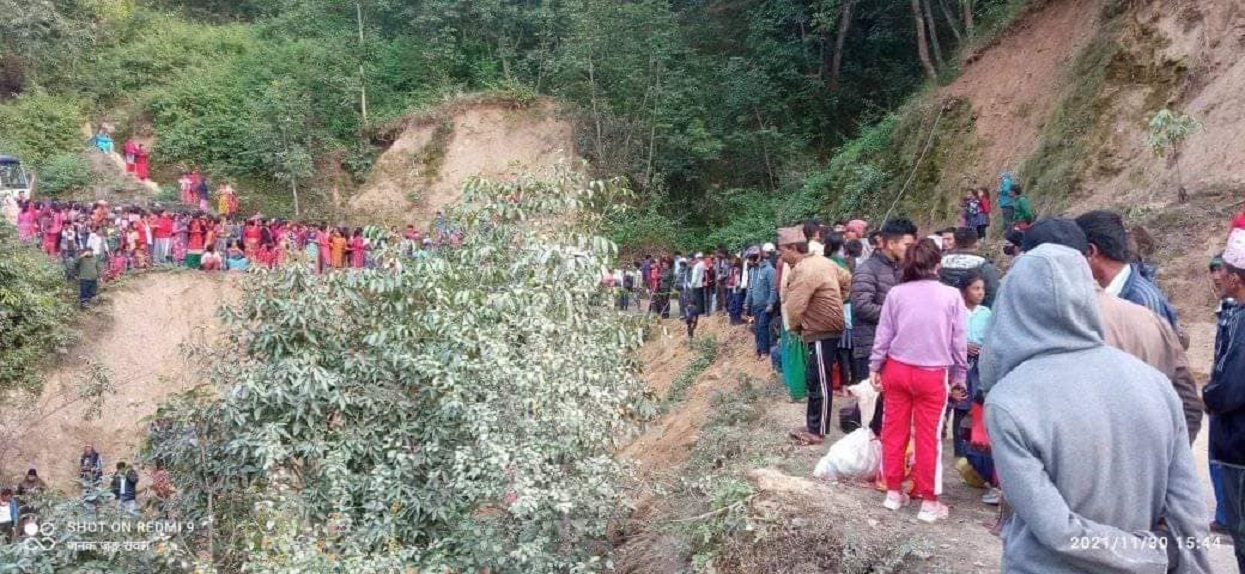 DHANGADHI: NOV. 30 – The identity of the person who lost their lives in a bus accident in Achham on Tuesday afternoon has been revealed.
The deceased have been identified as Tanka Bahadur Bhandari, 57, of Mangalsen Municipality-14 and Ekendra Thapa, 21, of Mangalsen Municipality-1, according to Police Inspector Rajendra Bahadur Singh.
According to him, there were 38 passengers in the bus. All others are injured. They are undergoing treatment at the district headquarters.
Two persons were killed when a bus (Na 6 Kha 829) left for Dhangadhi from the district headquarters Mangalsen met with an accident at Dandabagh of Mangalsen Municipality.
According to police, the bus fell into the river about 10 meters below the road.