Gandaki defeated by Sudurpaschim by 4 wickets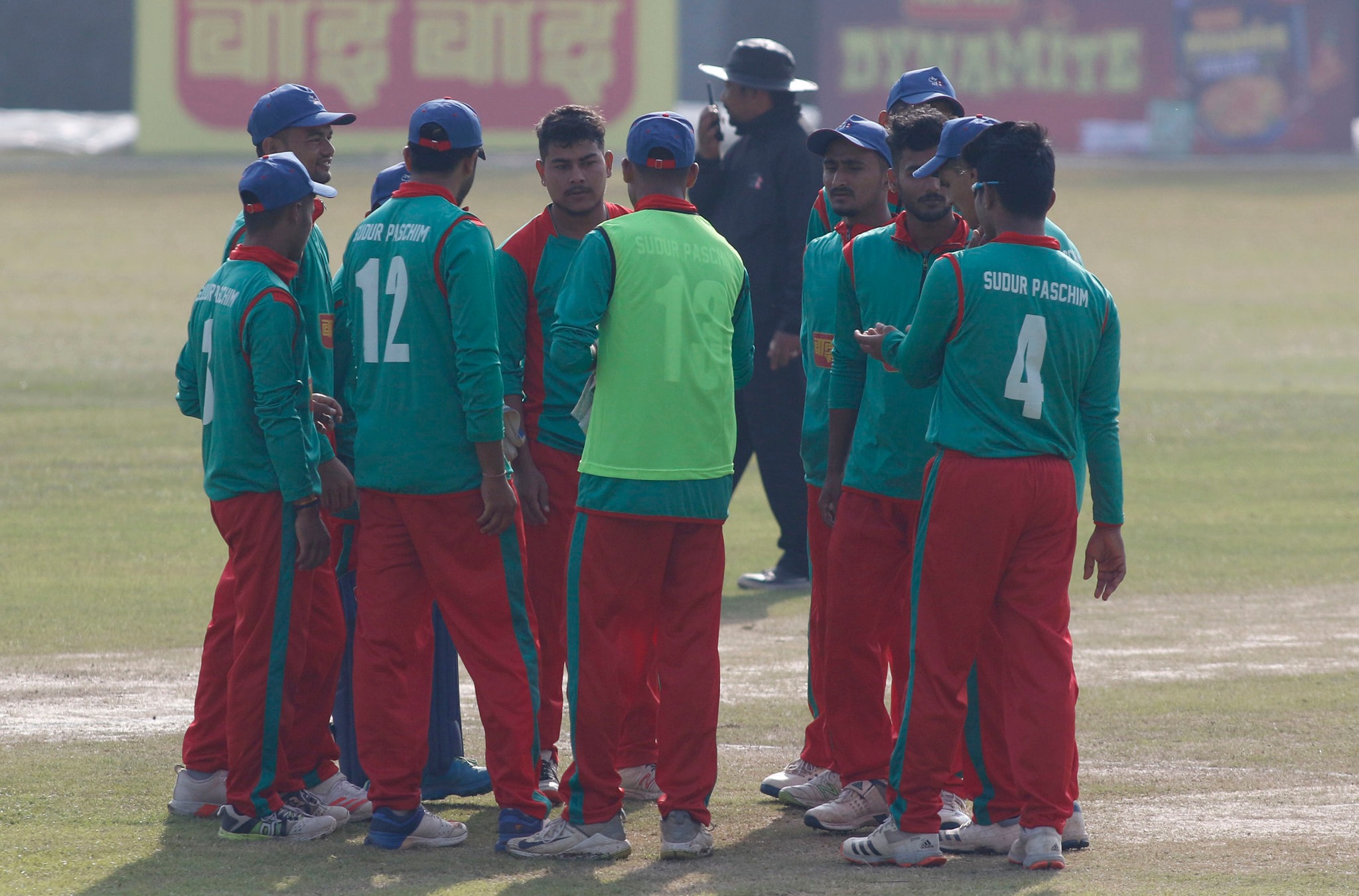 KATHMANDU: NOV. 30 – Sudurpaschim State has defeated Gandaki State by 4 wickets in the U-19 National ODI Cricket Tournament. This is the second consecutive victory of the Far West.
In the 15th and fourth matches of the tournament, Sudurpaschim won the toss and invited Gandaki to bat. Where Gandaki had given a target of 210 runs. Far West completed the target by losing 6 wickets with 4 balls remaining.
Sudurpaschim played a restrained inning. Arjun Saud was the top scorer with 68 runs. Similarly, Rahul Bhandari remained unbeaten on 42 runs to ensure the victory of the team. Captain Khadak Bohora scored 40 runs.
Deepak Dumre of Gandaki, who batted first in Kirtipur, scored the highest 56 runs. Similarly, Utsav Shrestha added 40 runs while Subash Bhandari contributed 28 runs. Similarly, Kamal Pariyar added 20 runs, Sujan Gautam added 17 runs and Arjun Kumal added 13 runs. Similarly, captain Bishnu Pandey scored 11 runs while Gandaki added 23 runs.
Kailash Airee of Sudurpaschim took 3 wickets while Aakash Chand and Gajendra Bohora took 2 wickets each. Another 1 wicket went to Narayan Joshi.