Qatar recently handed 50 ventilators to Nepal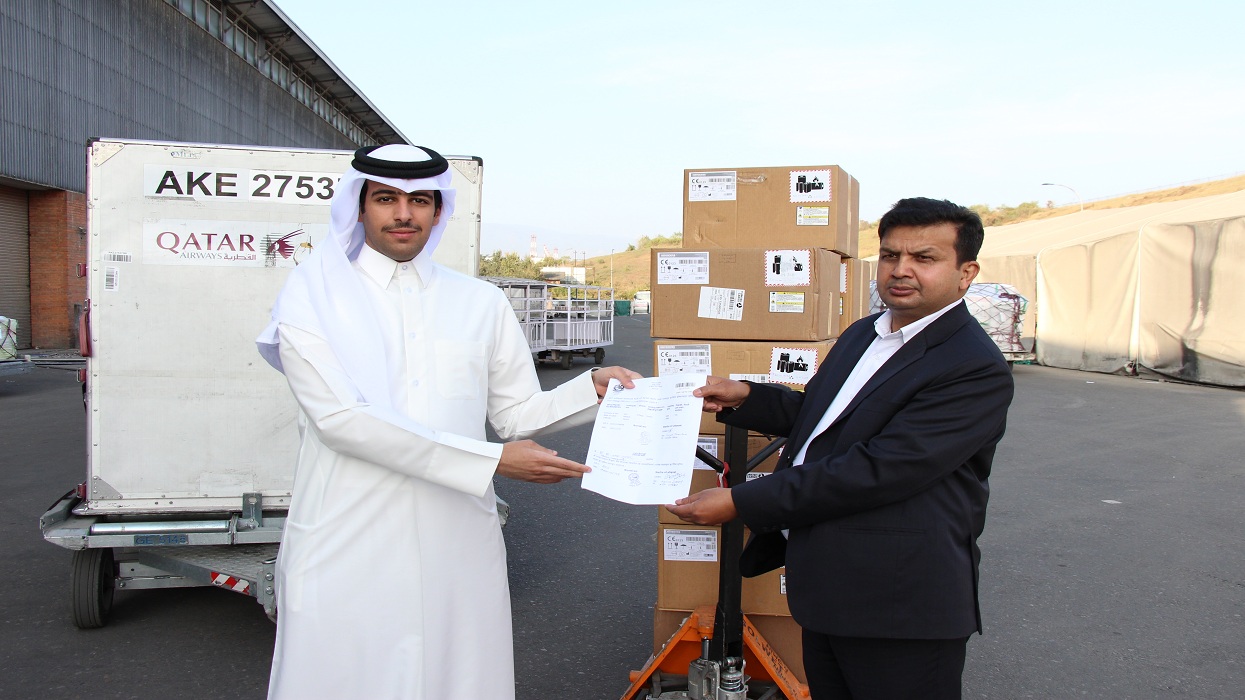 KATHMANDU: NOV. 30 – The Qatari government has provided health equipment including 50 ventilators to Nepal. While the latest variant of the coronavirus is expected to spread worldwide, Qatar has provided healthcare to Nepal.
The Emir of Qatar, Sheikh Tamim bin Hamad Al Thani, has ordered the Qatar Fund for Development to provide medical supplies, including 50 ventilators, in response to an order to provide Nepal with the necessary medical supplies to fight the corona epidemic.
The medical supplies including ventilators brought to Kathmandu by a Turkish Airlines Aircraft were handed over to the Government of Nepal by the Consul General of the Qatari Embassy Nasser bin Ghanim Al-Ghanim Al-Madid through the Joint Secretary of the Ministry of Health Dr. Pawan Jung Rayamajhi.
While handing over the medical supplies, Consul Nasser Al-Madid expressed his gratitude for the assistance rendered by Nepal and Nepalese to Qatar and Qataris and said that Nepal would continue to provide assistance in the days to come.
Dr. Pawan Jung Rayamajhi, Joint Secretary, Ministry of Health, said that the Government of Qatar has always provided assistance to Nepal in times of need.
The aid materials will be distributed to the needy government hospitals.
Shortly after the outbreak of the coronavirus epidemic, the Qatari government sent health supplies to the Nepalese government through a chartered flight and vaccinated against coronavirus through the COVAX program.