Bagmati won by one wicket over Karnali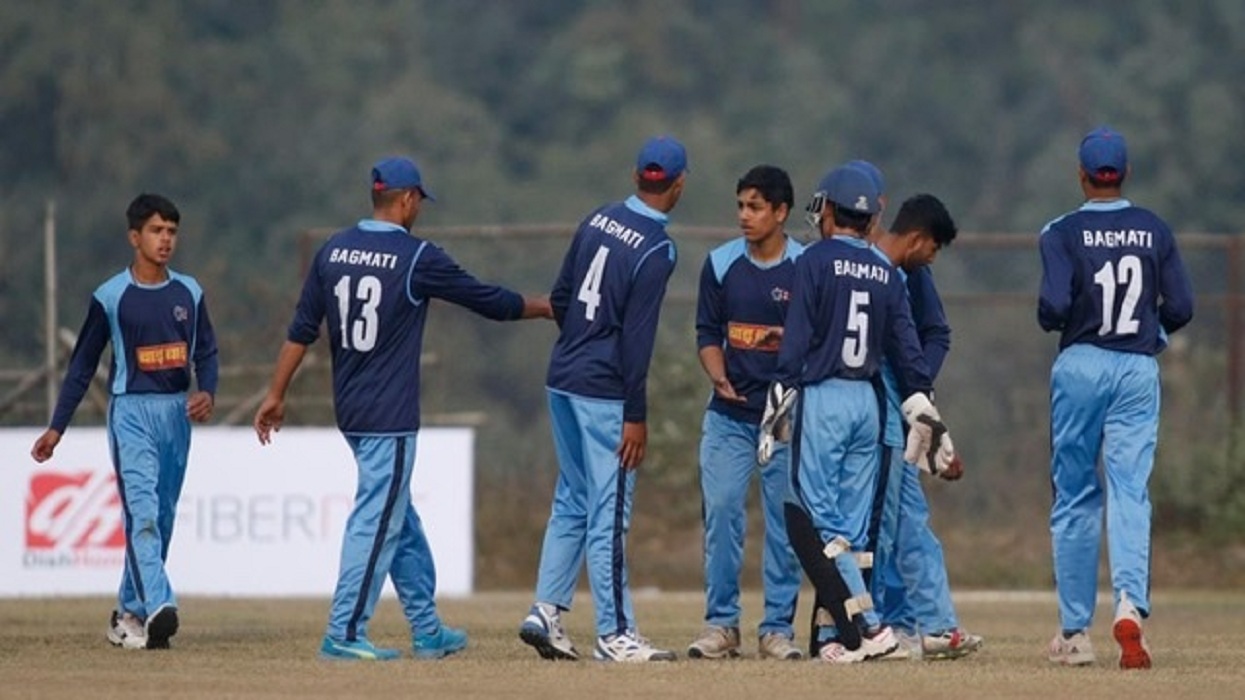 KATHMANDU: NOV. 30 – In the ongoing U-19 National ODI Cricket Tournament in Kathmandu, Bagmati State beat Karnali State by 1 wicket.
In the low scoring game, both teams failed to perform fast. This is the second victory of Bagmati in the ongoing competition. Bagmati beat Karnali by one wicket in a match played at Mulpani Maidan on Tuesday.
Batting first after losing the toss, Bagmati completed the weak score of 78 runs given by Karnali by losing 9 wickets in 19.5 overs.
Following the weak score, Bagmati also had to struggle till the last minute to save the wicket.
Even easy targets were difficult for Bagmati at the last minute after the wickets kept falling. However, he did not lose the game.
Bivek Magar's 18 runs was the highest for Bagmati. Besides, Krishna Karki scored 12 runs while Uttam Magar contributed 11 runs. Even though Anuj Chanara took 5 wickets to weaken Bagmati, it was not enough to defeat the team.
Before that, Karnali managed to score only 78 runs while batting first. Captain and opener Nischal Rawal scored 15 runs for him. Bipin Rawal scored 12 runs while Sandeep Sahi added 14 runs and Rupak Dahal added 10 runs.
Gautam KC took 4 wickets, Bishal Yadav took 3 wickets, Krishna Karki took 2 wickets and Bipul Khanal took 1 wicket.