Saugat and Deeya's 'Mantra' on Magh 28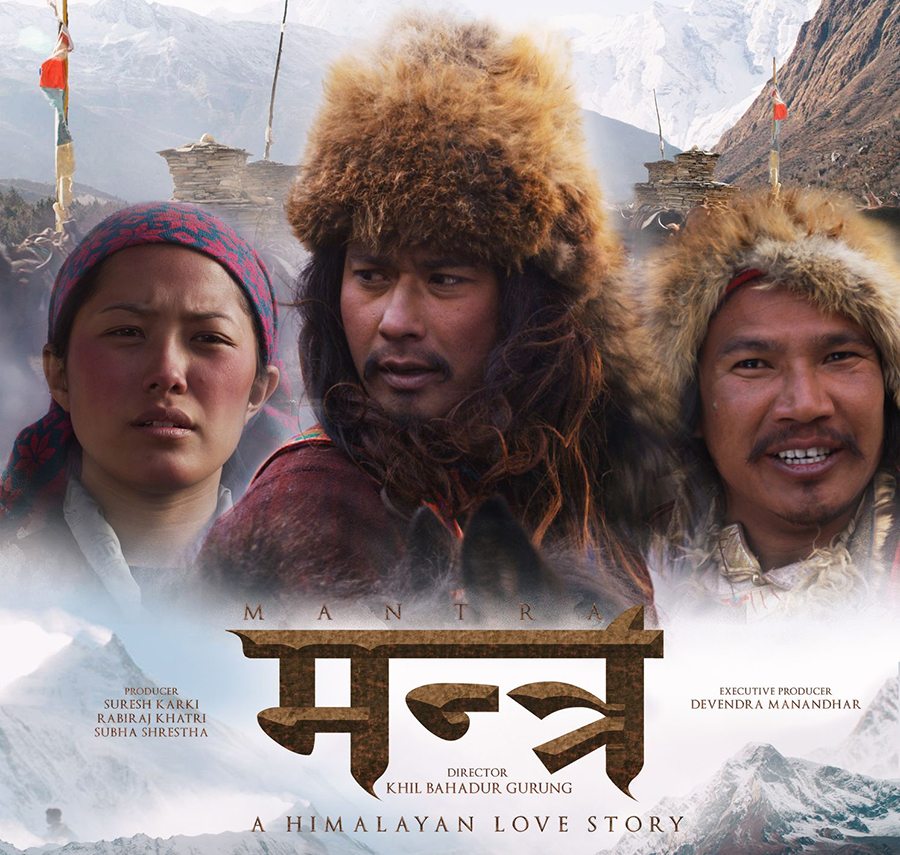 KATHMANDU: NOV. 30 – The release date has been announced along with the first look poster of the movie 'Mantra'. The film will be released on Magh 28 (Feb. 11).
The main actors Saugat Malla, Buddhi Tamang and Deeya Pun have been featured in the public poster. The film also stars Namita Ghising, Bir Bahadur Lama and Pasang T Sherpa in the lead roles.
The film is directed by Khil Bahadur Gurung. According to him, the film has been shot at the base camp of Manaslu Himal above 5,100 meters.
The film, executive produced by Devendra Manandhar, is co-produced by Rabiraj Khatri, Suresh Karki and Shubha Shrestha.
The film has a story by Samten Bhutia, music by Santosh Sunar, cinematography by Sanjay Lama, edited by Mitra D Gurung and background music by Tsujil Karmacharya. Govinda Shahi is the distributor of the film made under the banner of Gorkha Siranchowk and Liglig Kot Films Pvt.