Why WHO called the new variant of Corona 'a matter of concern'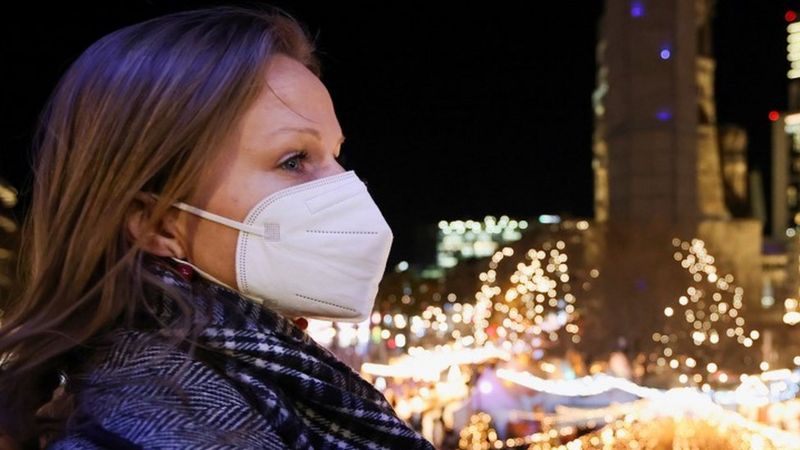 There are all kinds of speculations about this new variant of Omicron – coronavirus. Let us understand what we know about this virus so far and what the experts are saying about it.
Dr. Randeep Guleria, director of AIIMS Hospital, Delhi, says that whatever information is available about the new variant named Omicron, indicates many possibilities, but to reach any concrete conclusion, they have to be tested on a scientific basis. is required.
Dr. Guleria told news agency PTI on Sunday that it is being told that there have been more than 30 mutations of Omicron. These mutations or changes have occurred in the spike protein region of the virus.
Dr. Guleria said that due to the mutation in the region of the spike protein of the virus, that variant can develop such an ability in which it can avoid immunity, that is, it can be that the body's immunity created due to vaccines or other reasons. That virus should not be affected.
The AIIMS chief said that in such a situation, all the Kovid vaccines in the world will have to be reviewed because most vaccines develop antibodies against the spike protein, and on this basis that vaccine works.
Dr. Guleria said, "Now that Omicron is mutating in this region, that is, changing form, then many vaccines may not be as effective on it."
"Very minor symptoms"
This new variant of the virus was first found in South Africa this month, after which the World Health Organization was informed. The organization then confirmed this new variant to South Africa on 24 November and issued a statement.
The World Health Organization last week named this new variant of the coronavirus as "a matter of concern" and named it Omicron.
The organization had issued a statement saying that there are many mutations of this variant, and initial indications are that there is a risk of re-infection from it.
This new variant of coronavirus was first caught by South African doctor Angelique Coetzee. He told the BBC that so far people who have found these variants have shown "very mild symptoms" of COVID.
She said, "Most of the patients are complaining of pain in the body and extreme tiredness. And I am talking about the youth. I am not talking about the people who got admitted in the hospital."
However, Dr. Coetzee also said that it will take time to estimate the severity of the effect of this variant on people who are at high risk.
Scientists 'shocked'
Apart from South Africa, this new variant of coronavirus has now been found in many countries of the world. These include countries like Botswana, Belgium, Hong Kong, Israel, Germany, Britain and Australia.
Professor Tulio de Oliveira, director of the Center for Epidemic Response and Innovation in South Africa, explained that Omicron is "very different" from other variants and has seen an "unusual cluster of mutations".
He said, "This variant has surprised us, it is changing very rapidly according to the kind of changes in the virus in general and what we would expect.
Talking to the media, Professor de Oliveira said that there have been a total of 50 mutations in this and more than 30 have occurred in the spike protein.
Talking about the part of the virus making contact with the cells of our body, there have been 10 mutations in it. Whereas there were two mutations in the delta variant, which caused havoc worldwide.
America's chief of infectious diseases, Dr. Anthony Fauci, has said that the news of the discovery of new variants has indicated a danger, but the Kovid vaccine may still be able to prevent the severity of the disease.
Fauchi told CNN, "Unless there is a proper test, we do not know whether it overcomes the antibodies that protect against the virus."
How serious is the mutation?
Analysis by BBC Health and Science correspondent James Gallagher
All mutations do not mean that they are bad, but it is important to see what mutations have happened in it. But, the concern is that this virus is fundamentally different from the original virus found in Wuhan, China. This means that vaccines made with that original virus in mind may be ineffective against this variant.
Some mutations have also been observed in other variants, which may provide some information about their role in this variant.
Like N501Y makes it easier for the coronavirus to spread. There are some mutations that make it difficult for the antibody to recognize the virus and this reduces the effectiveness of the vaccine. Some mutations are completely different.
"Our concern is that this may increase the ability of the virus to spread from person to person. It may also escape parts of the immune system," says Professor Richard Lessels at the University of KwaZulu-Natal in South Africa.
There are also examples of variants that looked scary on paper but did not have much effect. At the beginning of the year, the beta variant became a cause for concern as it was more adept at evading the immune system.
But later the delta variant spread all over the world and caused a lot of trouble.
Professor Ravi Gupta of the University of Cambridge says, "Beta could evade the immune system, the delta variant had infectivity and had little ability to escape the immune system."