Equality with Machhindra is a loss to the army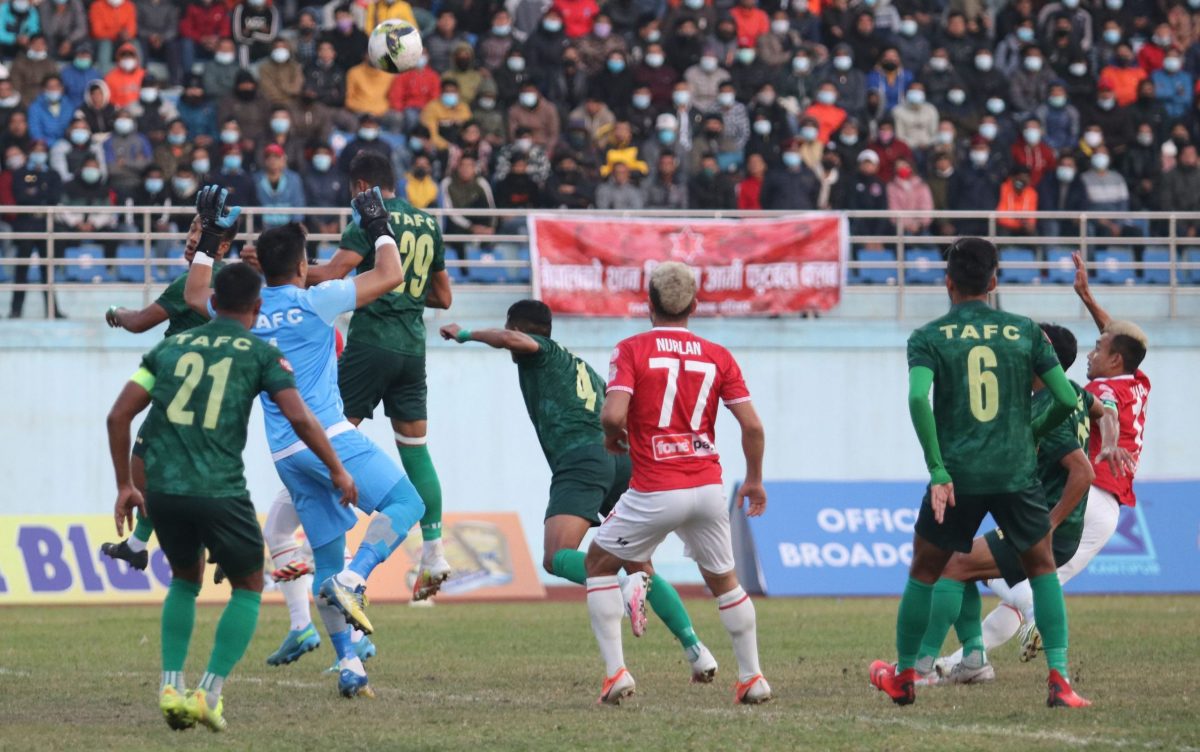 Former winners Machhindra Football Club and runner-up Tribhuvan Army have shared the points in the Martyrs' Memorial A Division Football League by playing a goalless draw. In the match played at Dasharath Stadium, both the teams tried to score a goal by putting pressure on each other but failed.
In the 26 th minute of the match, Machhindra squandered the opportunity to score an excellent goal. Bikesh Kuthu could not hold the one-touch ball cut by Nurlan in the box.
Both teams failed to score in the limited time of the first half and were confident of scoring in the second half but both teams failed to score in the second half as well.
In the second half, both the teams managed to avoid the counterattack but did not succeed. After the draw, Machhindra managed to score four points in two games while Army has two points. This is the second consecutive draw of the Army.
Manang is at the top of the league with 6 points while four teams have scored four points. Sankata, Satdobato, Brigade Boys and Machhindra have the same four points. Now the games of the third phase of the competition will be held from Friday.