Mahalaxmi Life's Journey to Success Seminar Concluded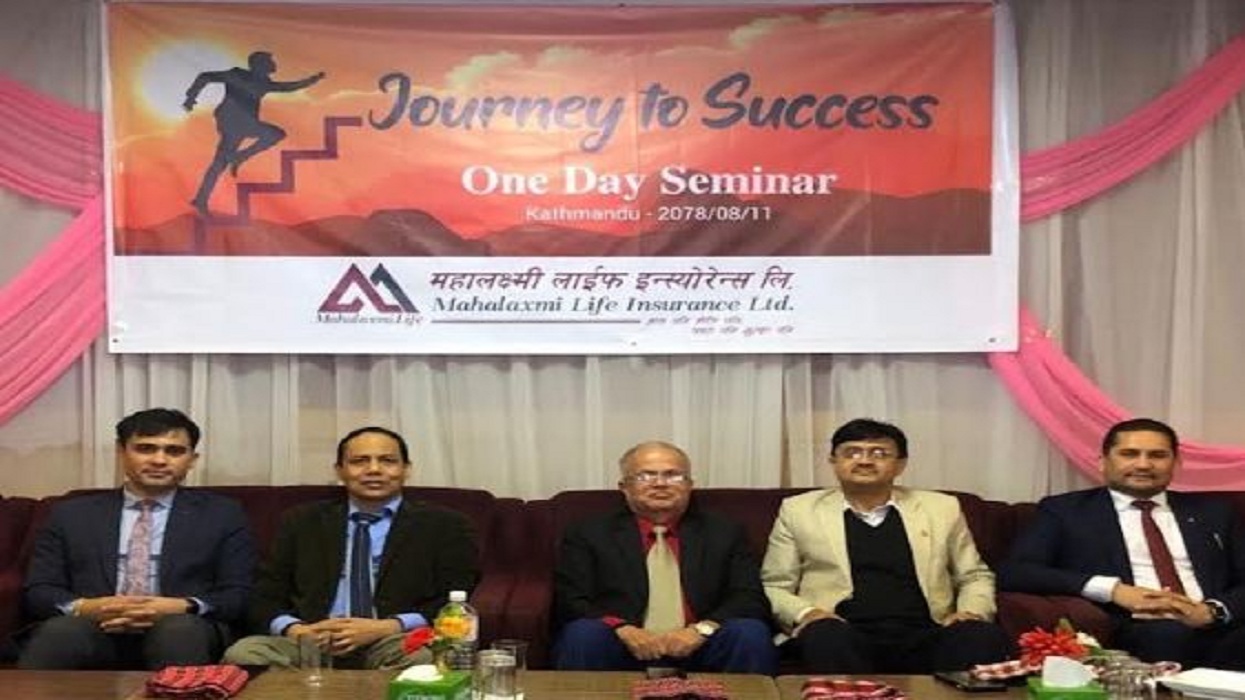 KATHMANDU: NOV. 29 – Mahalaxmi Life Insurance Limited has conducted a one-day seminar on Journey to Success in Kathmandu.
More than 105 people participated in the event held at Sky Banquet in Samakhusi.
The seminar was conducted under the chairmanship of Chief Executive Officer Ramesh Kumar Bhattarai.
Discussions and training were given on how to make the insurance business professional, how to move forward on the path of success even while doing business and how to continue the success achieved.
The program started with the welcome speech of Deputy Chief Executive Officer Kamal Panthi. Ramesh Kumar Bhattarai, Chief Executive Officer of the company, who has been the Chief Executive Officer of the bank for 26 years, gave practical training on the steps to be taken and the experiences gained.