Jyoti Bikas Bank's support to Matatirtha Old Age Home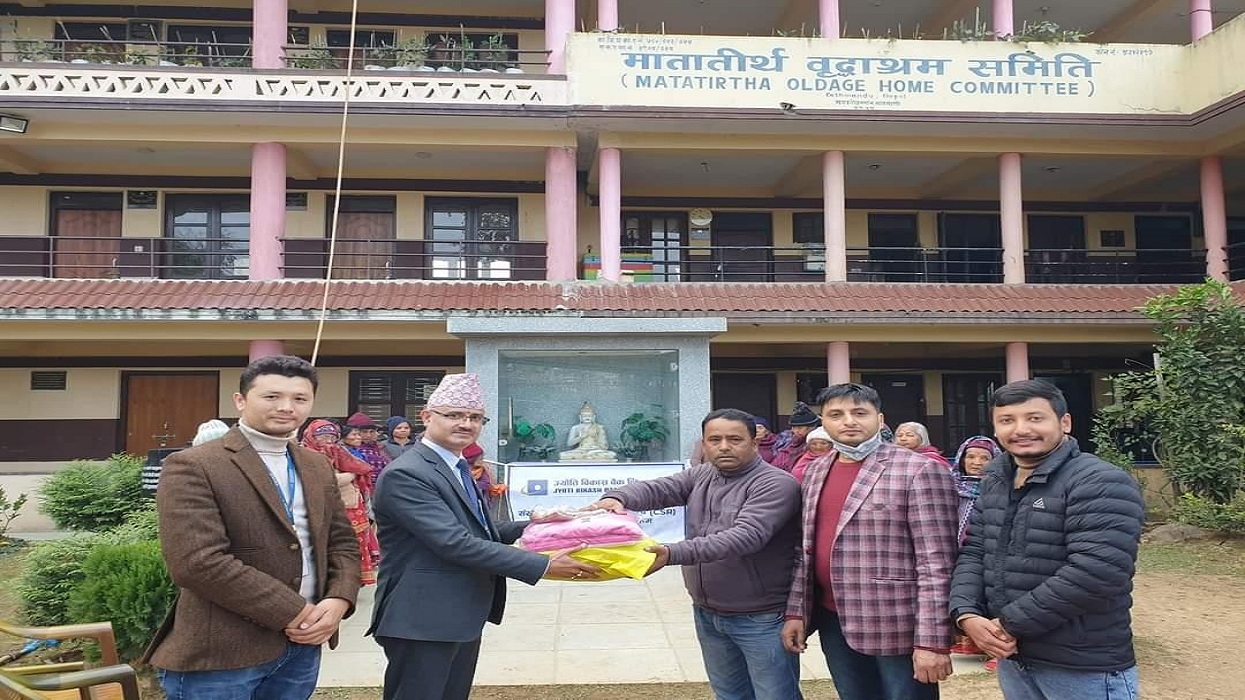 KATHMANDU: NOV. 29 – Jyoti Bikas Bank has provided warm clothes to the elderly people at the Matatirtha Old Age Home in Chandragiri Municipality-6, Kathmandu.
On behalf of Jyoti Bikas Bank, Assistant General Manager of the Bank Ram Hari Acharya, Kathmandu Valley Regional Office Chief Dilip Raj Baral and Branch Manager of Balambu Branch of the Bank Prakash Shrestha handed over warm clothes to Ram Thapa at a function organized at the Aashram.
The Bank, through its Development Promotion Fund under its corporate social responsibility, has provided warm clothing suitable for the growing cold weather for the elderly in the ashram.
Jyoti Bikas Bank has been carrying out works related to social responsibility by directly connecting with various social organizations and citizens.
Jyoti Bikas Bank is currently providing services through 105 branch offices, 1 extension counter and 62 ATMs.