Election schedule modified, voting from 9 p.m.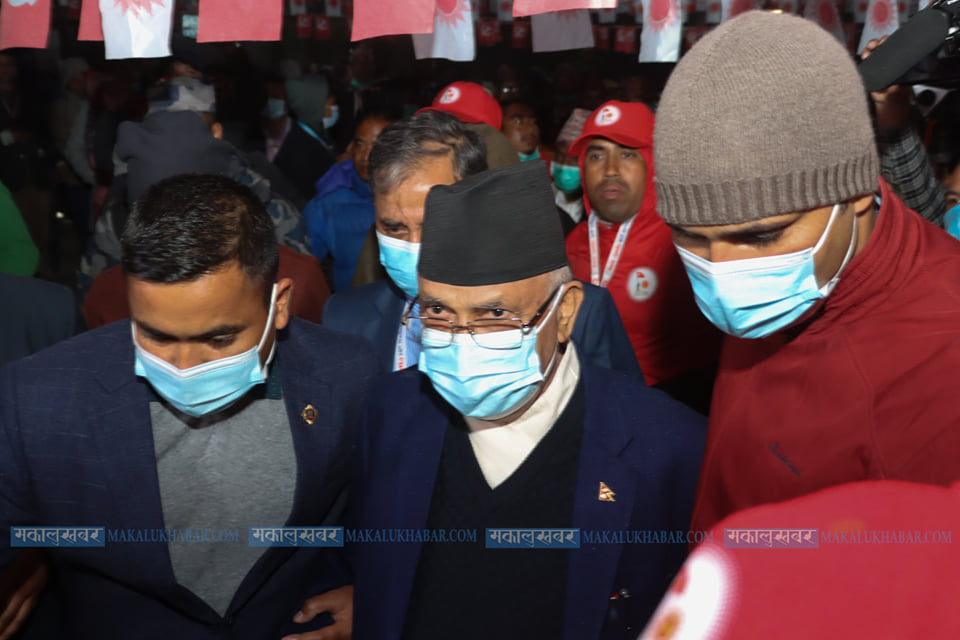 KATHMANDU: NOV. 29 – The election process is scheduled to start from 8 am today under the 10th National General Convention of the CPN-UML in Sauraha, Chitwan. The Central Election Commission has made public the schedule with amendments.
Earlier, the election schedule, which was published on Sunday night to complete the work of candidature from the voter list, was immediately amended. Application forms will be distributed to the candidates from 8:00 am to 9:20 am as per the latest schedule. Similarly, the candidature will be registered from 8 am to 9:30 am.
The preliminary list of candidates will be published at 10:30 am, said Election Commission Chief Bijay Subba. Complaints can be lodged against the candidate from 10:30 am to 10:45 am and the complaint will be investigated and decided at 10:50 am.
Similarly, candidates will be given time to return candidature from 11:55 am to 12 noon. The final list of candidates will be published at 12:05 and voting will start from 9 pm only. Voting ends Tuesday at 3 pm. After the voting, counting of votes will take place.
UML chairperson KP Sharma Oli had made public the list of the central committee. The election will be held after the leaders including Bhim Rawal and Ghanshyam Bhusal disagreed.