Rawal's challenge to Oli, voting for the post without consensus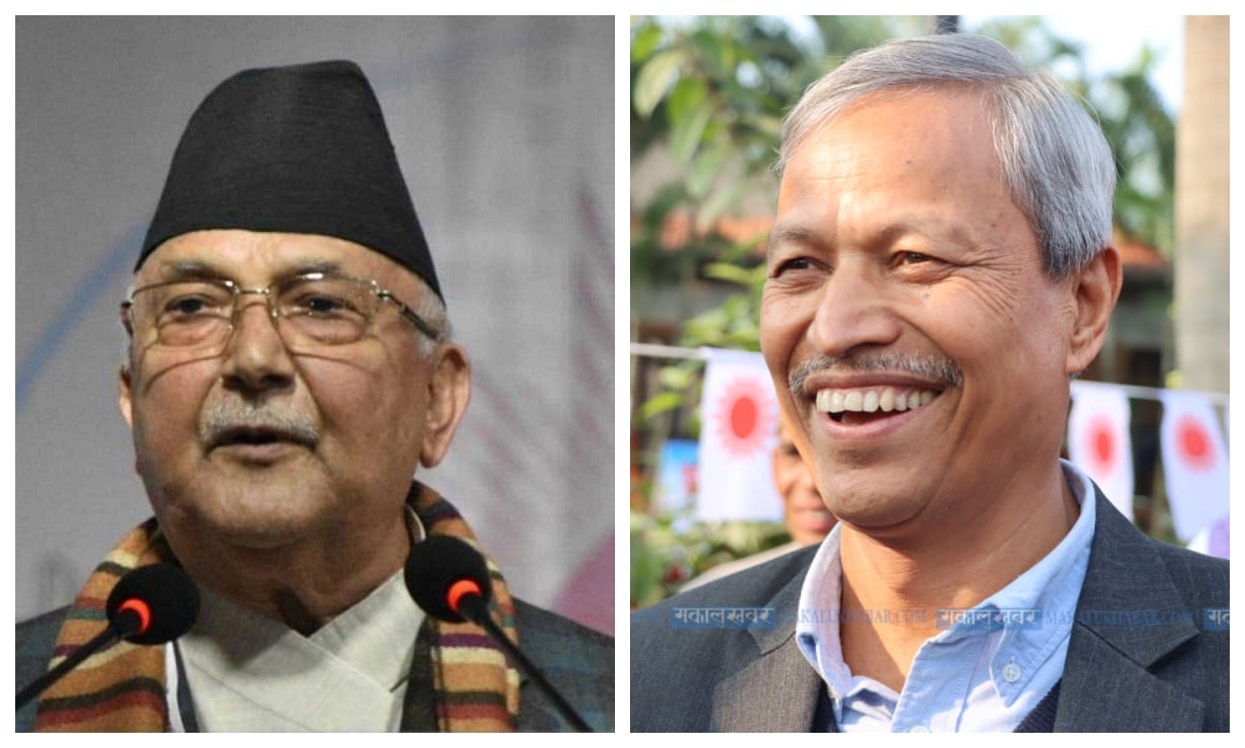 KATHMANDU: NOV. 29 – Election is scheduled to be held in the morning after disagreement over the post of chairperson of the 10th National General Convention of the CPN-UML. In the closed session of the General Convention on Sunday midnight, Chairman KP Sharma Oli proposed the office bearers and adjourned the closed session till 9 am today.
The election program is scheduled to start after 9 am. Before Oli proposed the office bearers, Bhim Rawal has taken a stand to run for the post. Though an attempt was made to make Oli the unopposed chairperson, Rawal disagreed with it and gave his candidature for the post of chairperson.
In a closed session, Oli announced a team led by him to be elected for the next five years. Oli has nominated Ishwor Pokhrel as senior vice-chairperson and Shankar Pokhrel as general secretary. Subash Nemwang was the senior vice-chairperson and Bishnu Poudel was the general secretary.