Police Club's first win in A Division League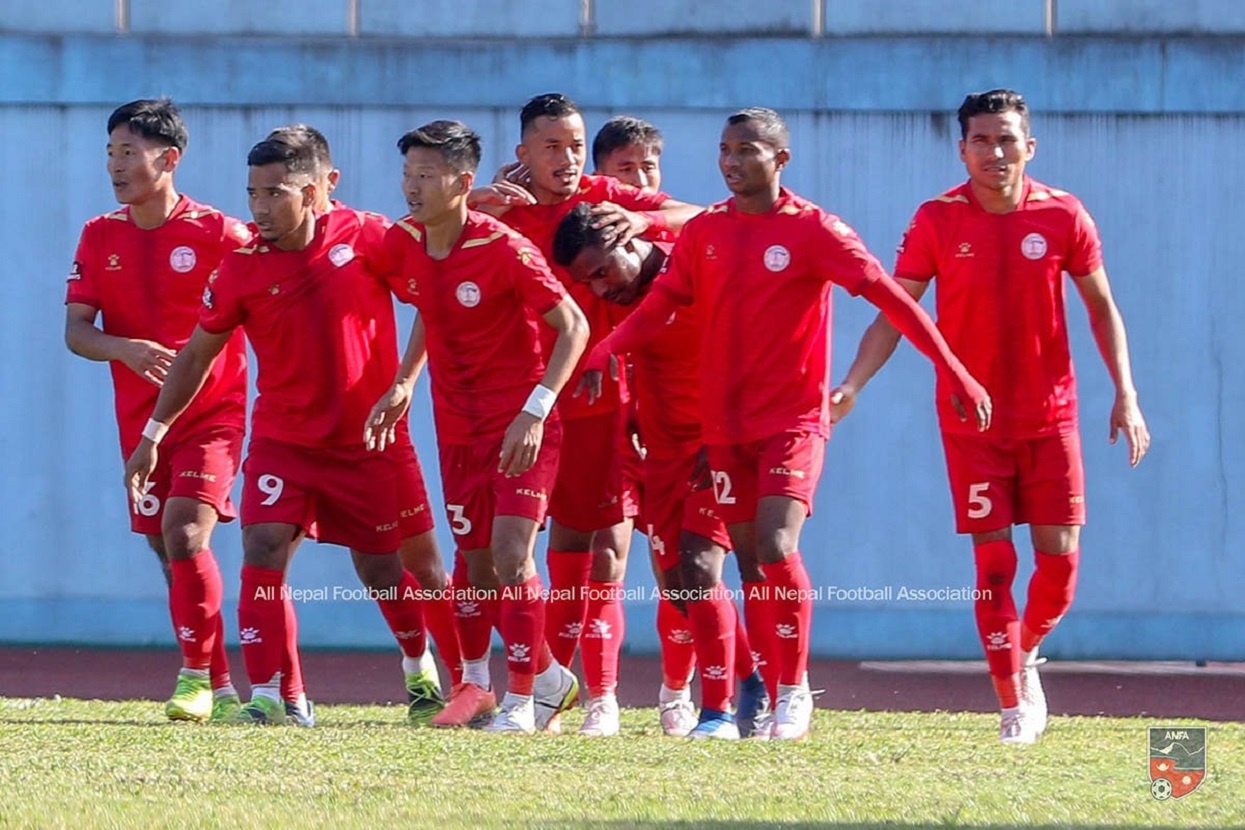 KATHMANDU: NOV. 29 – Departmental team Nepal Police Club has emerged victorious in the Martyr's Memorial A-Division League of the current season. Police defeated Jawalakhel Youth Club 1-0 in a match played at Dasharath Stadium on Sunday evening.
Suman Lama scored the decisive goal in the victory of the police. Suman Lama, who entered the field as a substitute player in the 70 th minute of the match, scored using the pass of Ravi Paswan.
Before that, both teams had missed many goal opportunities. Ravi Paswan hit the head post in the 65th minute of Maan Bahadur Pariyar's free-kick. In the 67 th minute, Santa Bahadur Gurung's shot from Jawalakhel hit the post and both the teams missed the opportunity to score the opening goal. Police has scored 4 points in 2 games along with the victory.
This is the second consecutive defeat of Jawalakhel in the ongoing league. Despite the good performance, Jawalakhel has been proving to be unlucky. In the first match, Jawalakhel lost 1-0 to Manang.