The movie 'Prem Geet 3' will be screened on 13th of Falgun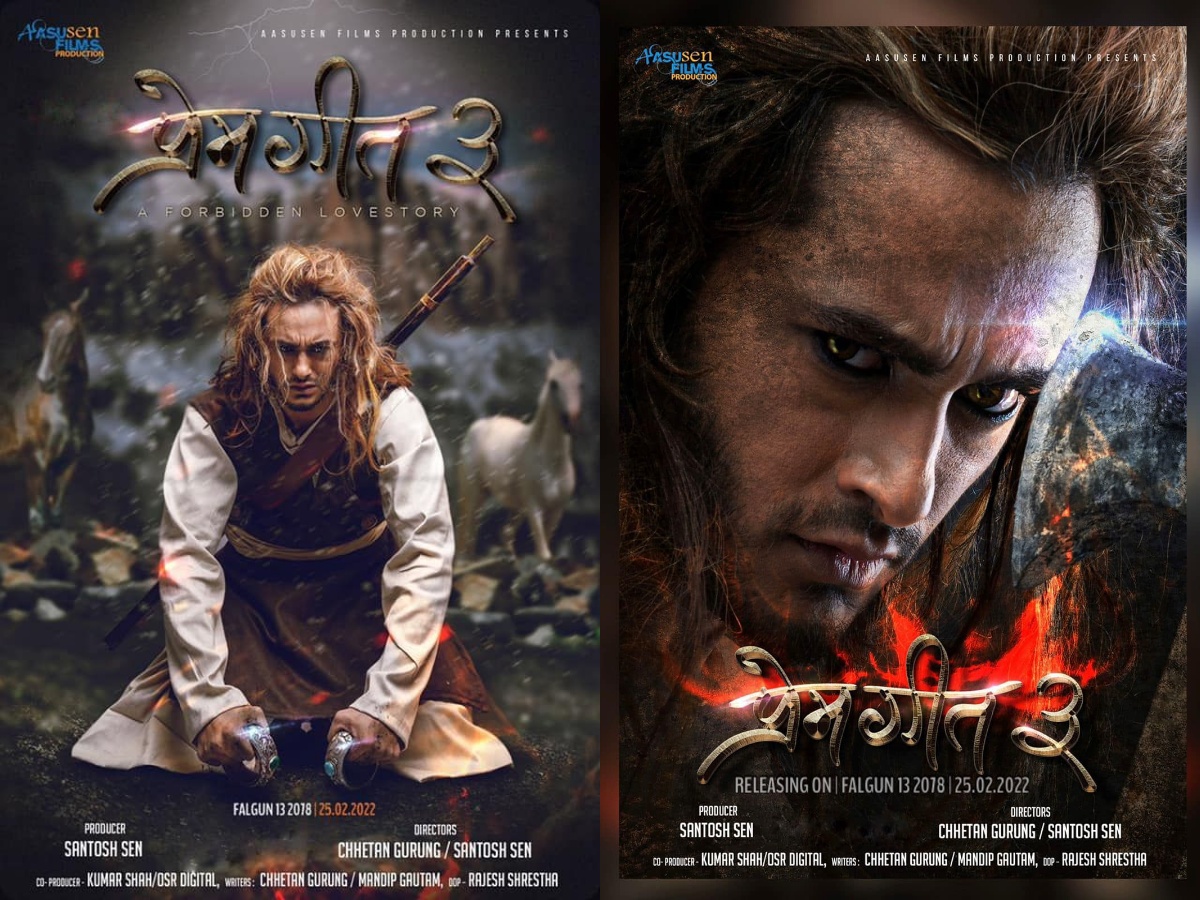 KATHMANDU: NOV. 25 – The release date of the much-awaited movie 'Prem Geet 3' has been fixed. Producer and director Santosh Sen has unveiled a new poster and set a release date for the movie.
According to him, the movie will be released on Falgun 13 (Feb. 25). He plans to release the trailer of the movie in a few days. Earlier, the release date of the movie was fixed on Chaitra 28, 2076 (April 10, 2020), but it could not be released due to the spread of coronavirus around the world.
The film stars Pradeep Khadka, Kristina Gurung, Shiva Shrestha, Sunil Thapa, Manish Raut, Santosh Sen, Maotse Gurung, Pushkar Karki, Prem Puri, Anubhav Regmi, Yogisa Khatri, Laxmi Bardewa, Samridhi Shahi Thakuri, Krijan Gautam, Jeevan Baral, Jeevan Bhattarai, Raj Thapa, Sujal Basnet and others have the main role.
The movie was shot by Rajesh Shrestha. There is music by Kalyan Singh and choreographed by Kabiraj Gahatraj. The song was edited by Banish Shah and Bhupendra Adhikari. Directed by Chhetan Gurung and Santosh Sen, the movie is said to be based on a 200-year-old love story.