Prime Minister Deuba will address the UML General Convention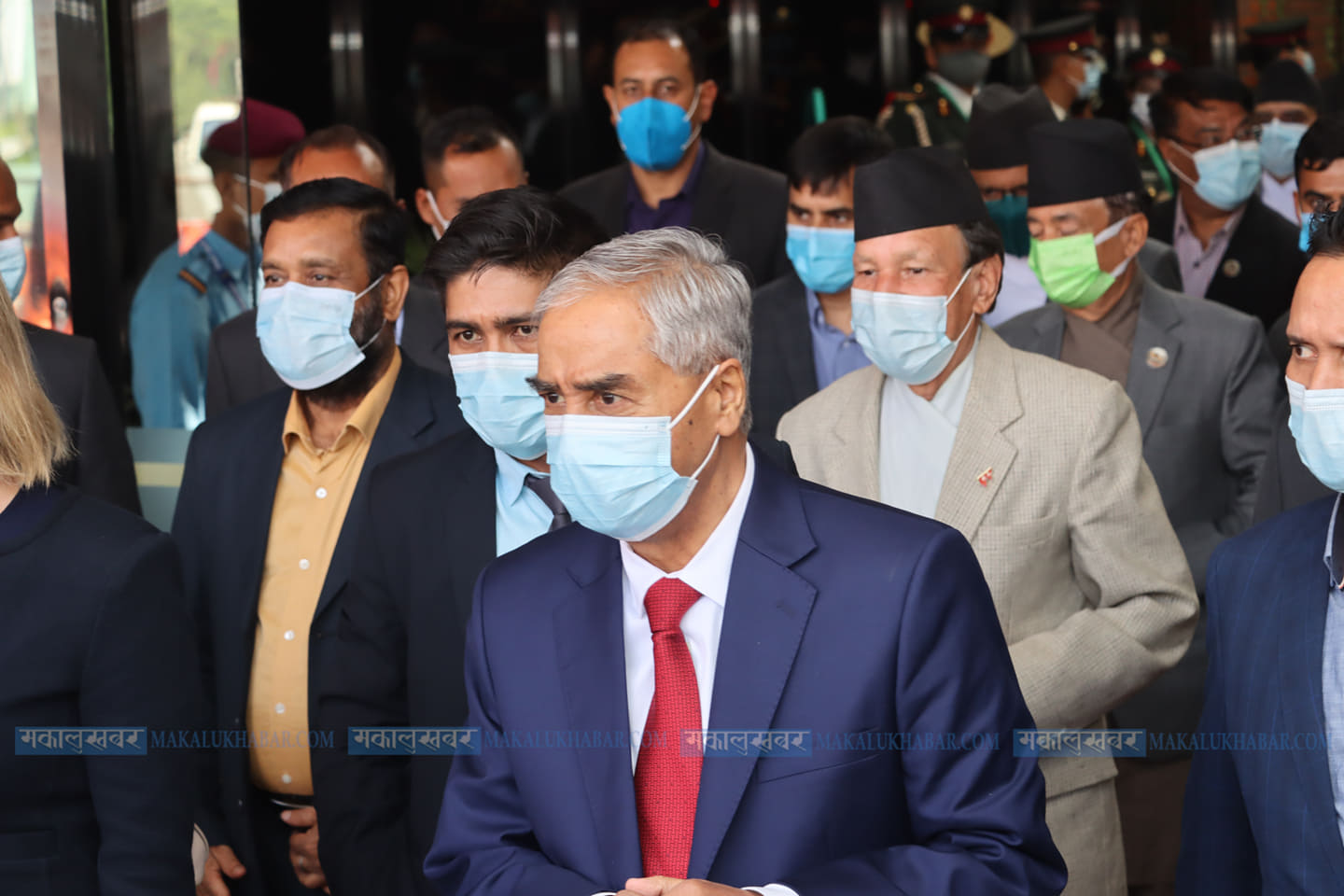 KATHMANDU: NOV. 25 – Prime Minister Sher Bahadur Deuba is scheduled to address the 10th General Convention of the CPN (UML). Deuba, who is also the President of the Nepali Congress, is scheduled to arrive in Chitwan on Friday to address the General Convention.
According to Chief District Officer Asman Tamang, Deuba is scheduled to arrive at the Junior Police Officer's School in Bharatpur at 11:45 am. It is said that Deuba is scheduled to arrive by helicopter. Deuba will return at 1:15 pm after addressing the inaugural session of the General Convention on the banks of the Narayani River.
According to Tamang, JSP Chairperson Upendra Yadav, Rastriya Janamorcha Chairperson Chitra Bahadur KC, JSP (Loktantrik) Chairperson Mahanta Thakur or Rajendra Mahato are expected to attend the program.
It has not been decided yet whether CPN (Maoist Center) Chairperson Pushpa Kamal Dahal will come or not. Leaders of other political parties are also scheduled to attend. Leaders of various parties are also coming from abroad to address the convention.
UML has stated that it will give information about the preparations so far and the guests by holding a press conference this afternoon. The general convention is being held from Mangsir 10 to 12 (Nov. 26 to 28). The party has stated that 500,000 leaders and cadres will participate in the inaugural session of the convention. The closed session is being held in Sauraha.
-RSS