Everyone's support needed to build a society free of gender-based violence: PM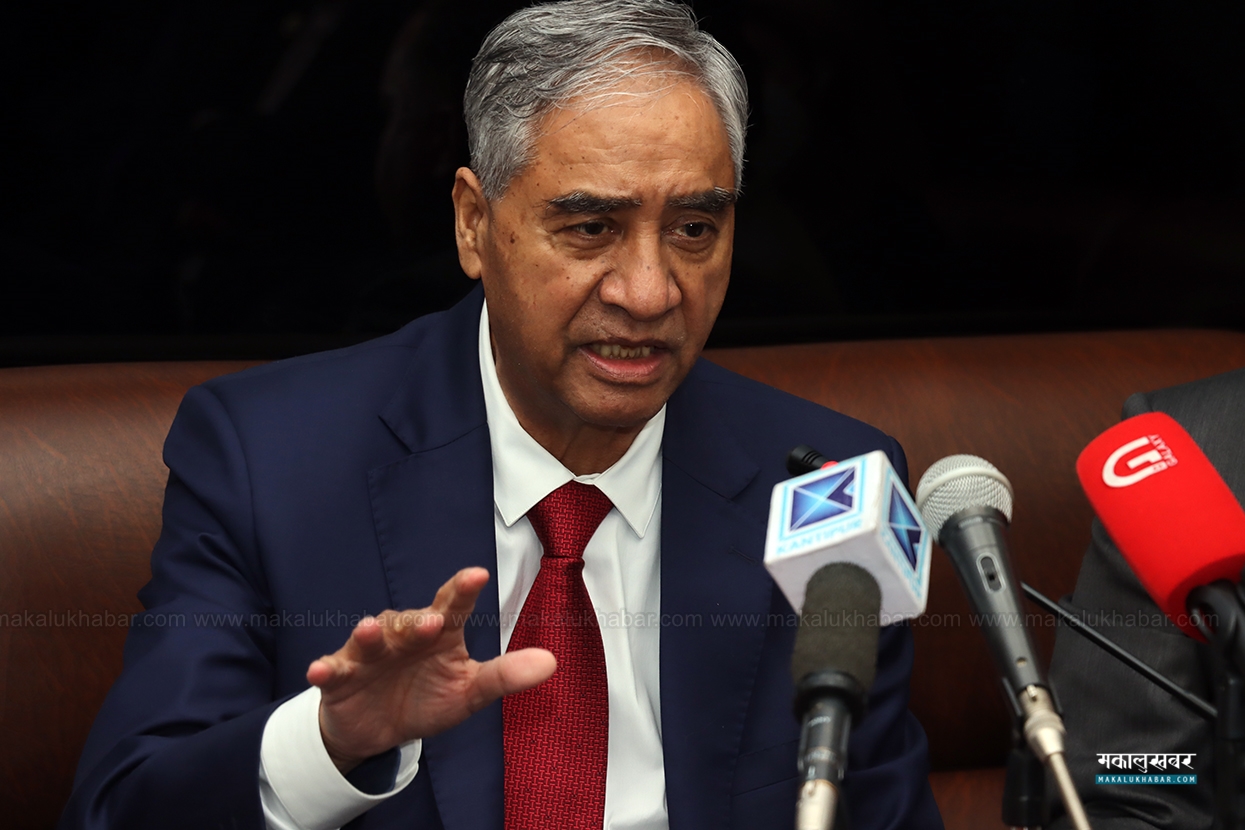 KATHMANDU: NOV. 25 – Prime Minister Sher Bahadur Deuba has mentioned that everyone's support is needed to build a society and country free from gender-based violence.
Issuing a message on the occasion of the 16-day campaign against gender-based violence, he urged the concerned bodies including the federal, state and local levels to celebrate the campaign effectively. The 16 Days of Activism Against Gender-Based Violence, which is being observed worldwide from November 25 to December 10, is being celebrated in Nepal this year with the national slogan 'Let's start from home, end violence against women'.
He said that various programs will be conducted in a safe manner from his place in coordination with all the stakeholders including politicians, civil society, national and international government and non-governmental organizations who are contributing to the reduction of violence by taking the lead in a nationwide campaign against gender-based violence.
The message said, "This campaign will give us all the energy to completely end gender-based violence in society due to racism, backwardness, illiteracy, superstition and harmful practices."
He expressed the belief that the activities carried out by various levels and bodies across the country in the campaign would play an important role in building a civilized and egalitarian society free from gender-based violence. Prime Minister Deuba stressed the need for commitment and solidarity of all in the government's campaign to end gender-based violence, protect and promote the human rights of the victims and victims of gender-based violence.