No unity, no integration of anyone with UML now: Oli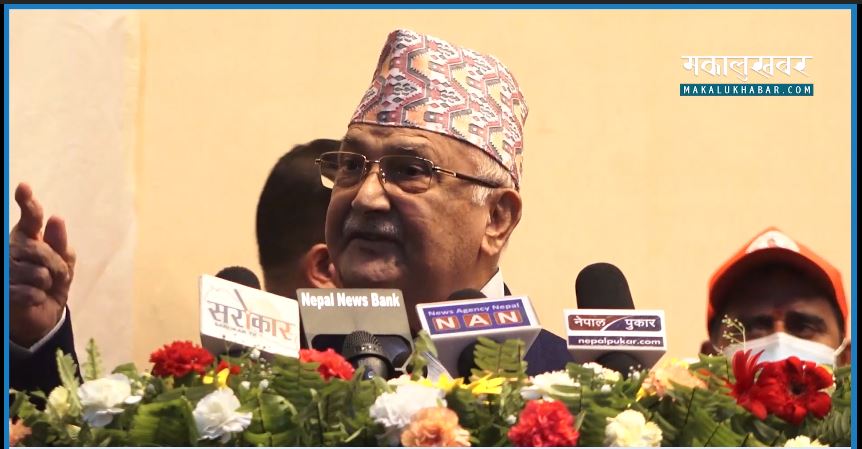 KATHMANDU: NOV. 24 – CPN-UML Chairperson KP Sharma Oli has said that UML will not unite with any party now.
Speaking at the Cyber ​​Circle announcement program in Kathmandu, Chairman Oli said that there was no one left to unite and unite the UML.
"I want to say one thing today," said Chairman Oli, "There is no one left to unite and unify the CPN-UML, so now there is no unity, no unification."
He called on the nationalists in other parties, those who fought for democracy and good leaders/activists to join the UML and unite. He also urged the leaders and cadres who were lured into their parties by Madhav Kumar Nepal and Prachanda through various temptations to join UML.