UML to split after general convention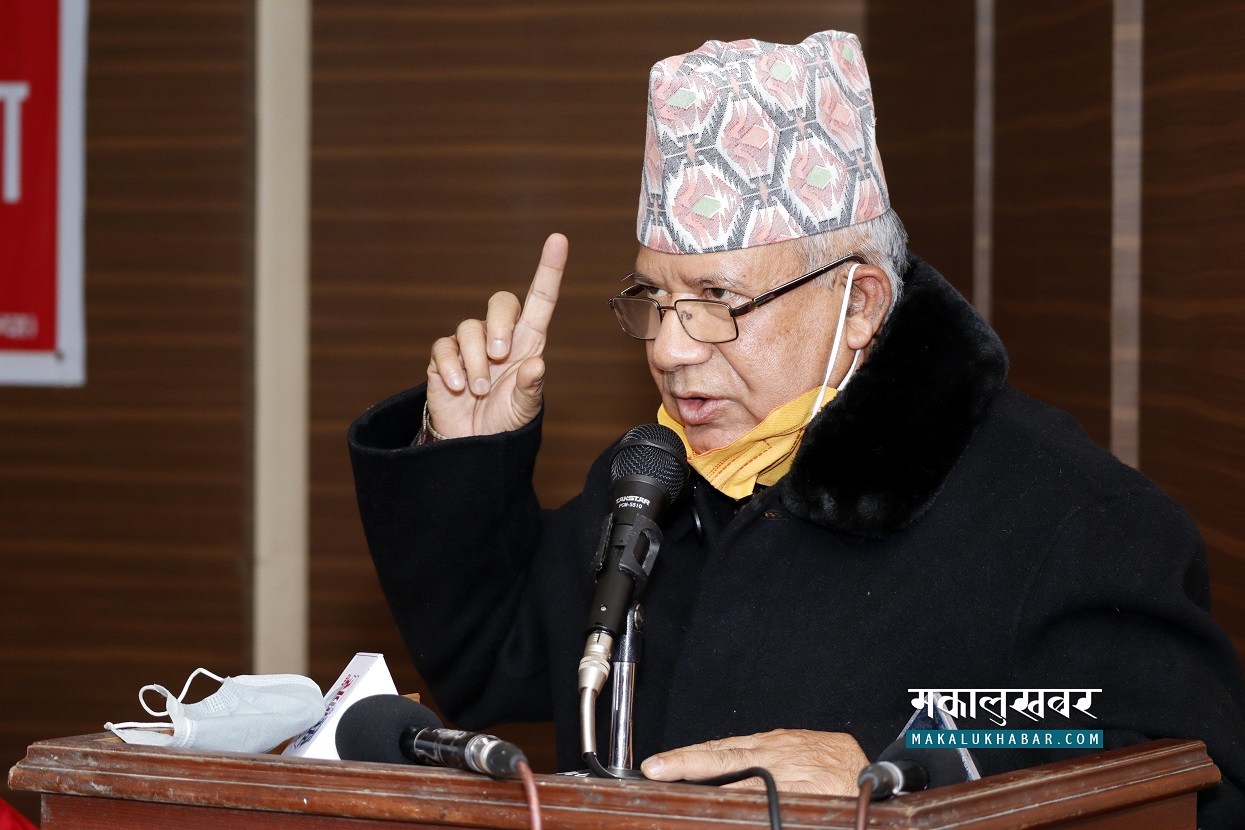 KATHMANDU: NOV. 24 – Chairman of CPN-Unified Socialist Madhav Kumar Nepal has claimed that UML will split after the tenth general convention. He claimed that the party would split after the general convention due to the KP-Oli tendency in the CPN-UML and the entry of middlemen.
"Democracy and federalism are in danger due to KP Oli's pride and arrogance," he said. The UML is certain to suffer the consequences in the coming elections. 'Madhav Nepal has instructed its cadres to remain vigilant against the distortions, anomalies and corruption in the society. Madhav Nepal admitted Ram Chandra Jha, the leader of the Maoist center, into the Unified Socialist Party.