Such is the trailer of 'Chapali Height 3'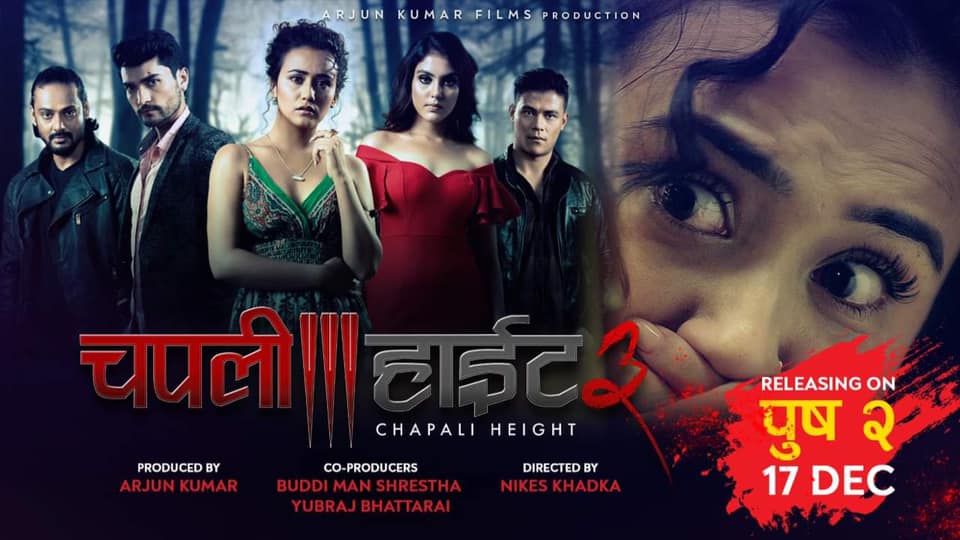 KATHMANDU: NOV. 19 – The trailer of the movie 'Chapali Height 3' has been released. The two-minute, 36-second trailer tells the story of the murder and its aftermath. Most of the main actors of the movie can be seen in the trailer.
The film, which will be released on Poush 2 (Dec. 17), is produced by Arjun Kumar. The film is directed by Nikesh Khadka. The film is based on a suspense, thriller and stars Swastima Khadka, Aamir Gautam, Supushpa Bhatta, Laxmi Bardewa, Jeevan Bhattarai, Arpan Thapa, Deepa Shree Niraula and others.