Prachanda sees Baba Ramdev as 'revolutionary'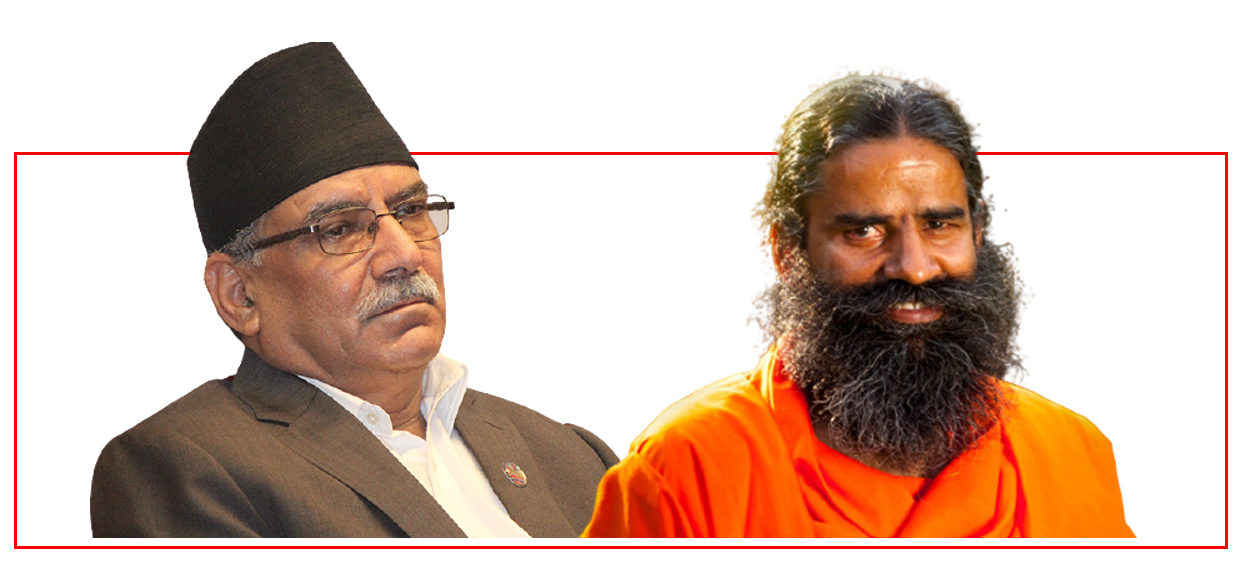 KATHMANDU: NOV. 19 – Chairman of the Communist Party of Nepal (Maoist Center) Pushpa Kamal Dahal 'Prachanda' has praised Baba Ramdev. In a program organized in Mandikhatar on Friday, Prachanda placed Baba Ramdev on the front stage and said, "He (Baba Ramdev) must be a revolutionary."
Although he initially thought that Baba Ramdev was more conservative, Prachanda said that this was not the case. "At first it seemed that he was a little more conservative," said Prachanda.
Claiming that Baba Ramdev is taking Nepali society towards health, Prachanda added, "He has led the campaign to take the whole society towards health." He has launched a campaign to increase production from health to operation of an industry. That's fine. '
Earlier, Baba Ramdev himself had reached Khumaltar to meet Prachanda. In that context, they discussed how to bring a revolution in education, health and agriculture in Nepal, said Prachanda. Ramdev and Acharya Balkrishna have come to Nepal to participate in programs including the inauguration of Aastha and Patanjali Television.