Devotees throng Budhanilkantha to celebrate Haribodhani Ekadashi [Photos]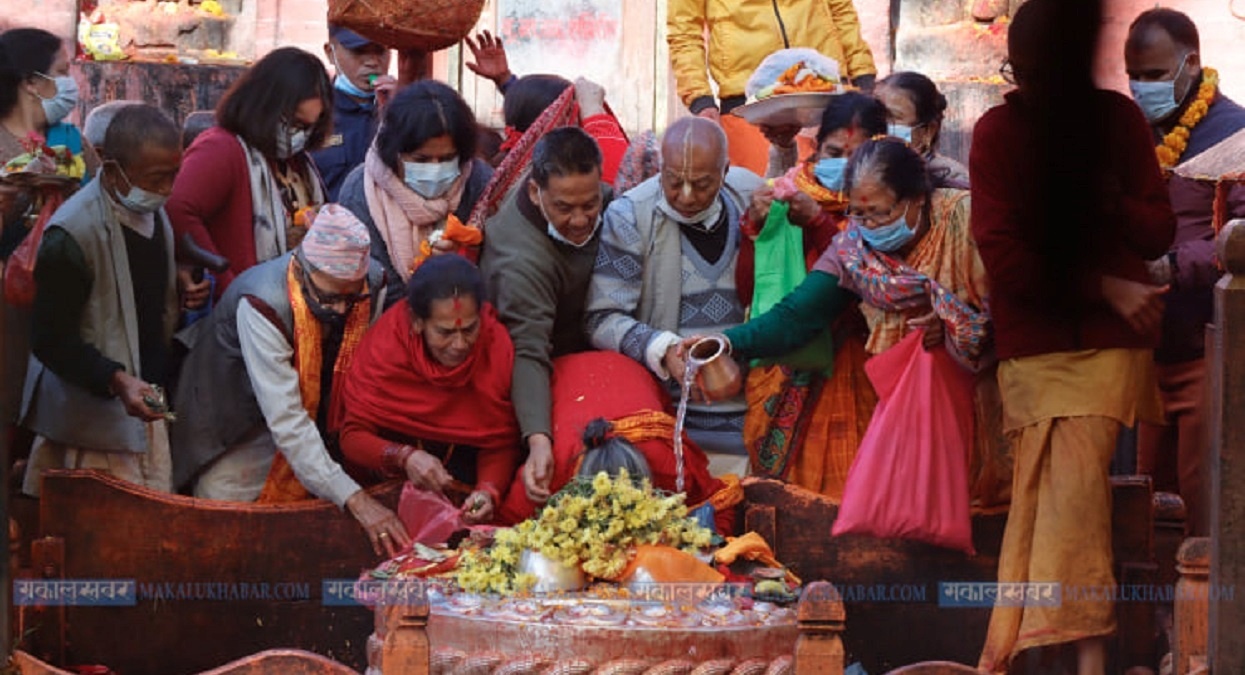 KATHMANDU: NOV. 15 – On the day of Kartik Shukla Ekadashi, the Haribodhani Ekadashi festival is being celebrated today as a symbol of Lord Vishnu.
According to the lunar calendar, Haribodhani Ekadashi is considered to be the largest and most important of the 24 Ekadashis of the year. It has its own significance in Hindu scriptures. This Ekadashi on the side of Kartik Shukla is also known as Thulo Ekadashi.
In Hinduism, Ekadashi is considered as the date of worship of Lord Vishnu. Lord Vishnu, who slept in the ocean on the day of Ashadh Shukla Ekadashi, is mentioned in the Puranas who wake up today. That is why this day is called Haribodhini Ekadashi.
According to Bhavishyottar Purana, worship of Lord Vishnu performed today is more fruitful than other Ekadashis, and bathing, almsgiving, penance, etc. performed on this day are believed to bring lasting fruits.
The period from Kartik Shukla Ekadashi to Purnima is also called Bhishma Panchak. From today onwards, a special fair is held in Budhanilkantha including Char Narayan Changu, Bishankhu, Ichangu and Shesh Narayan in the valley with the religious belief that worshiping Lord Vishnu during these five days will bring desired results.
Basil, which was planted in the house four months ago, on the day of Ashadh Shukla Ekadashi, has been traditionally worshiped and married to Sacred fig (Peepal) today.
PHOTOS:-