Chhath concludes by offering Argha to rising sun [Photos]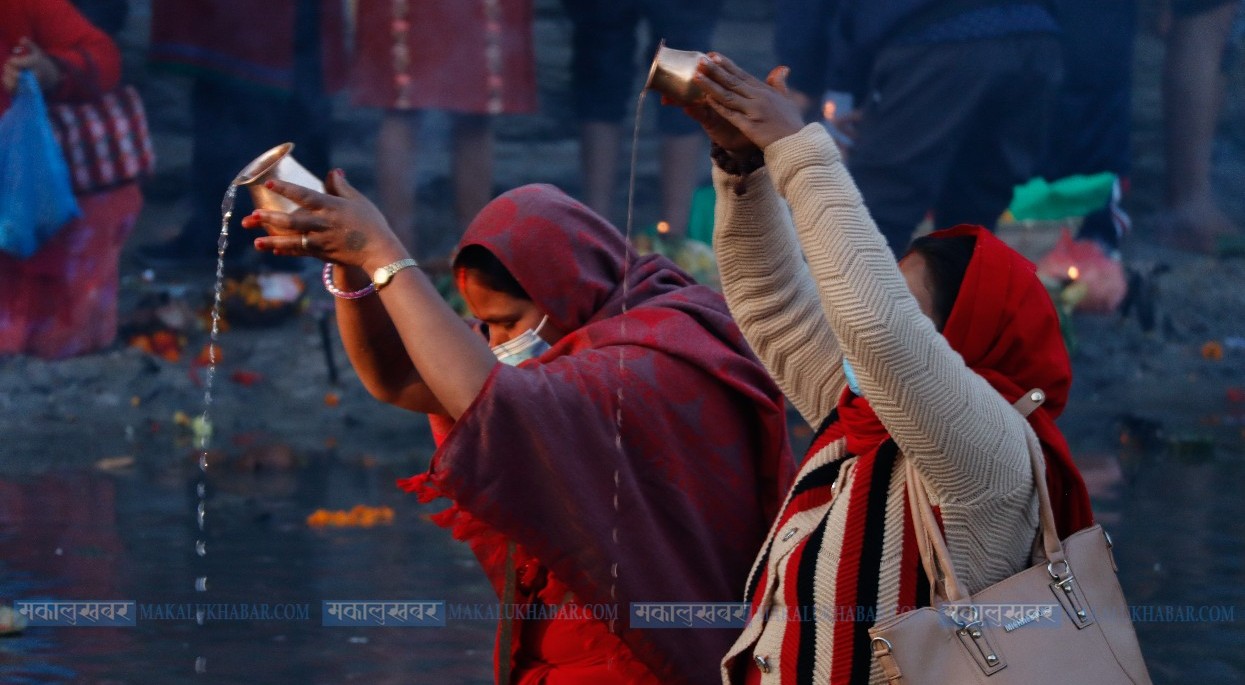 KATHMANDU: NOV. 11 – Bratalu has concluded the Chhath festival by offering argha to the rising sun this morning. The main method is to start from Chaturthi and set in the evening on the day of Shashti and end on the day of Saptami by worshiping the rising sun.
Devotees stayed awake all night on the banks of rivers, lakes and ponds in various districts of the Terai, including the capital Kathmandu, to end Chhath and worship the rising sun.
Devotees who offer argha to sunset (Chhathi Mata) yesterday have worshiped the rising sun today. Devotees worshiped at Guheshwari, Gahanapokhari, Kamalpokhari and other ponds of Kathmandu and along the river banks including Bagmati, Nakhu and Bishnumati.
PHOTOS:-