Celebration of Chhath in Janakpur [Photos]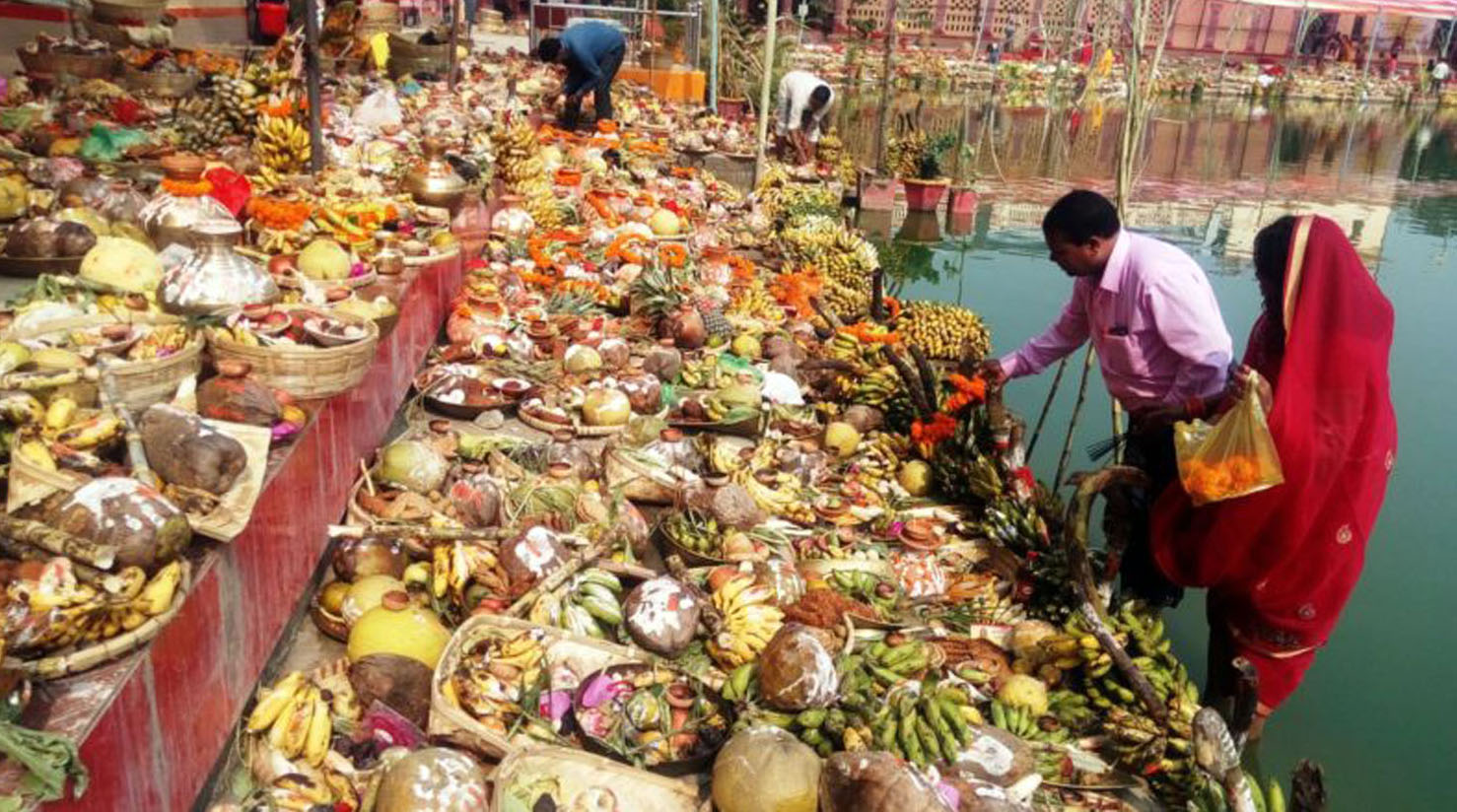 DHANUSHA: NOV. 10 – Chhath has a special charm in the reservoirs from the villages to the cities of Terai (Madhes). The excitement of Chhath has increased even more in Janakpur area.
The Bratalu have reached the ghat this morning to celebrate Chhath. Ghats have become more and more crowded with the necessary worship materials in Chhath. Chhath festival is celebrated from Kartik Shukla Chaturthi to Saptami.
Bratalu of Chhath has been living a pure life from Kartik Shukla Chaturthi by eating clean food. On the main day of Chhath this evening, they spend the night at the ghat, paying homage to the sunset. Chhath is completed after giving argha to the rising sun tomorrow.
PHOTOS:-
Photos:- RSS