Flowers blooming in Ichangu [Photos]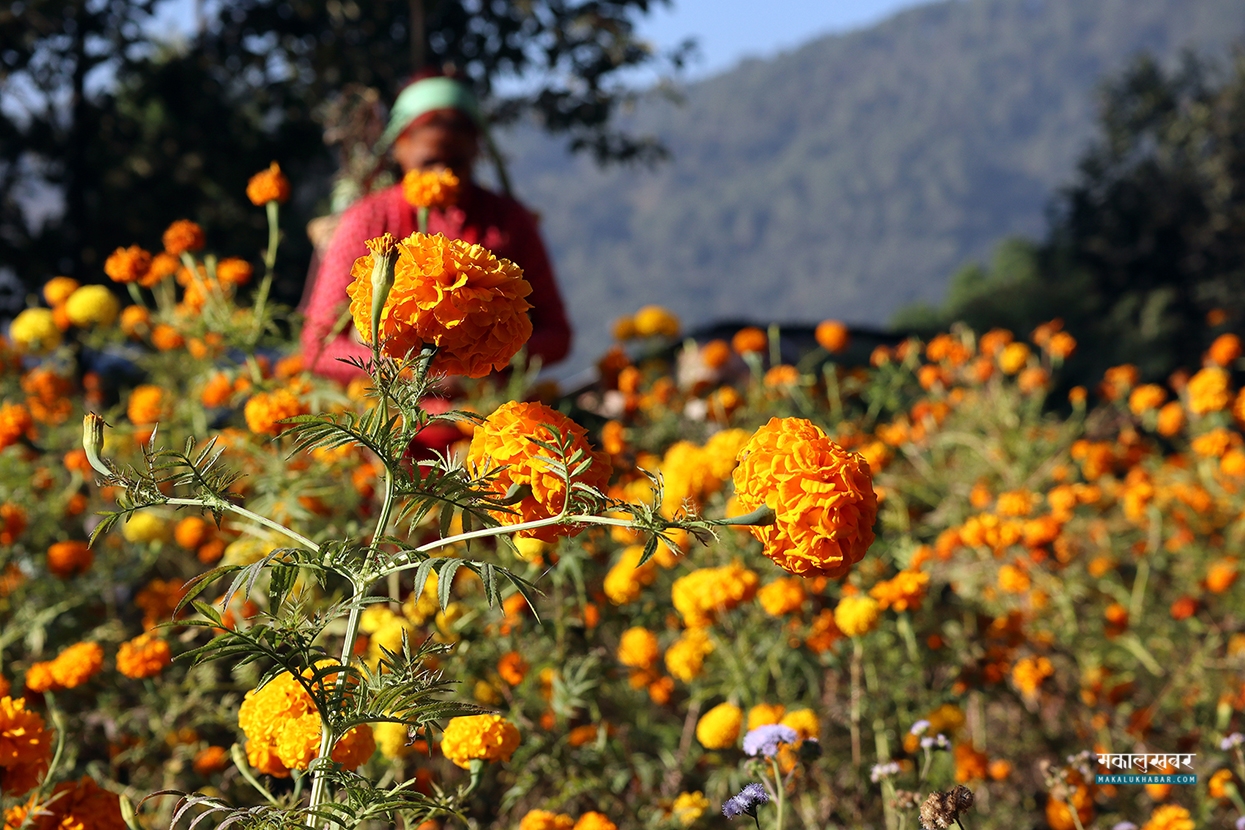 KATHMANDU: NOV. 2 – The Ichangu Narayan area of ​​Nagarjuna Municipality has been known as fertile land for flowers.
Flowers bloom for 12 months on the slopes and in the fields. Ichangu farmers cultivate seasonal flowers in their fields. Now the farmers here are ready to pick Marigold and Godawari flowers for the festival. The Ichangu area is now covered with Marigold flowers.
According to the local farmers, when the Marigold flowers did not come from India due to coronavirus during the festival of last year, they had sold the Marigold for up to three hundred rupees. But this time, there is no market price for Nepali flowers as Indian flowers have been imported.
Depending on the size of the flower, they are selling flowers to a contractor for 125 to 200 rupees. A simple Marigold garland now costs Rs 80 to Rs 100 in the market.
PHOTOS:-