Busy Asan Bazar during the Tihar [Photos]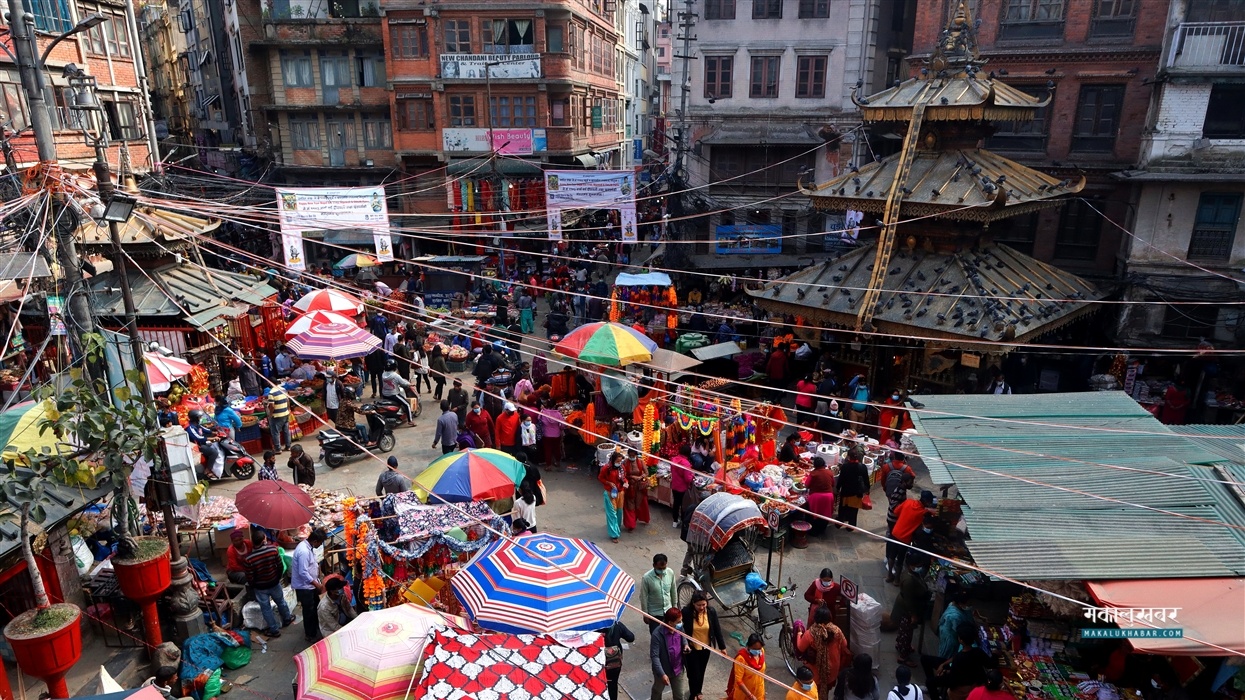 KATHMANDU: NOV. 2 – The festival of flowers and lights is approaching. The general public is busy shopping for the festival at this time.
Areas like Bhotahiti, Asan and Indrachowk, the old markets of Kathmandu, are now full of people due to the festival. Hundreds of people come to Asan Indrachowk every day to procure essential items needed for the festival.
The Tihar Bazar, which was affected by the coronavirus epidemic last year, has been flooded by the customers this year after the coronavirus outbreak subsided. According to the shopkeepers, the crowd of customers seen from morning till evening remains the same.
PHOTOS:-