Even on the last day of Durga Paksha, method of receiving Dashain tika continues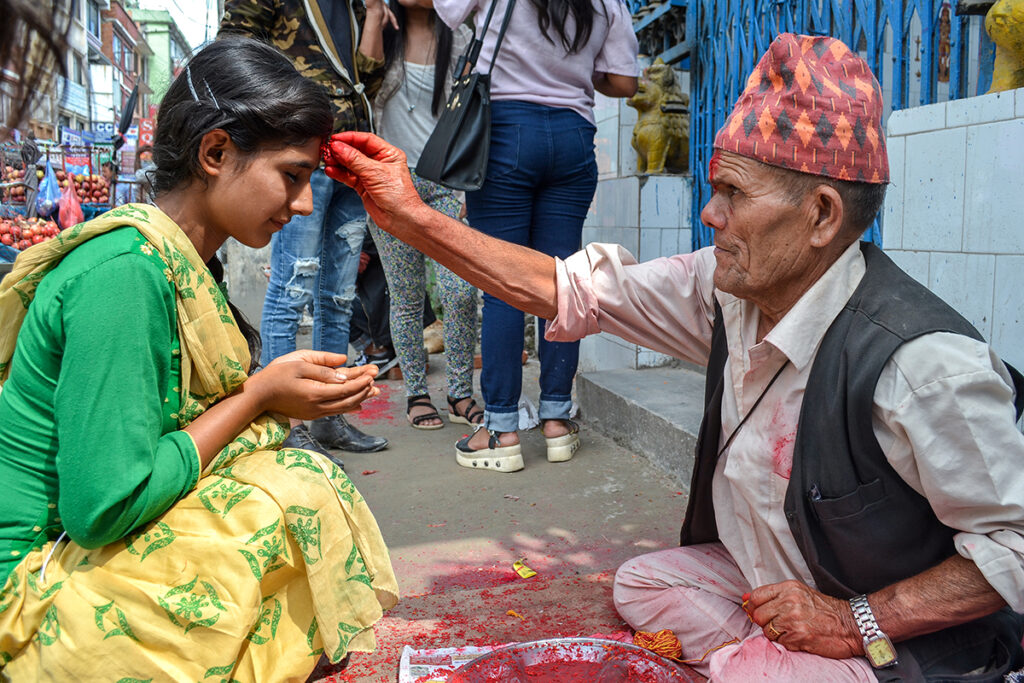 KATHMANDU: OCT. 19 – Adherents of Vedic Sanatan Hindu Dharma continue to receive red Tika and symbol of prosperity from the devotees as offerings of Nawa Durga Bhawani on the last day of Dashain today. This sequence started from Ashwin Shukla Dashami i.e. Vijayadashami and will continue till all (all) sacrifices are completed on Ashwin Shukla Purnima i.e. Kojagrat Purnima.
The Nepal Panchang Adjudicating Committee has stated that on the occasion of Kojagrat Purnima, Tika and Jamra can be applied as offerings of Nawa Durga Bhawani till today. Chairman of the committee Prof. Shrikrishna Adhikari informed that it would be scriptural to offer offerings to the Goddess until all the sacrifices are completed this evening.
On the occasion of Kojagrat Purnima, after staying awake all night and worshiping Goddess Mahalaxmi of Dhanadhanya, the 15-day long Durga Paksha, the great festival of Nepal, ends in Dashain. The number of people entering the capital who left Kathmandu Valley to celebrate Dashain has also started increasing.
At the same time, the deserted Kathmandu Valley is bustling. It can be seen that people from far and wide are still going to receive the offerings of Nawa Durga.
Even though the Kojagrat full moon falls today, the full moon fast and Kartik bath will start from Wednesday, according to the calendar approved by the committee. According to the lunar month, special worship of Basil (Tulsi) is performed throughout the month of Kartik and lanterns are also given.