Receiving tika continues, government office to open from today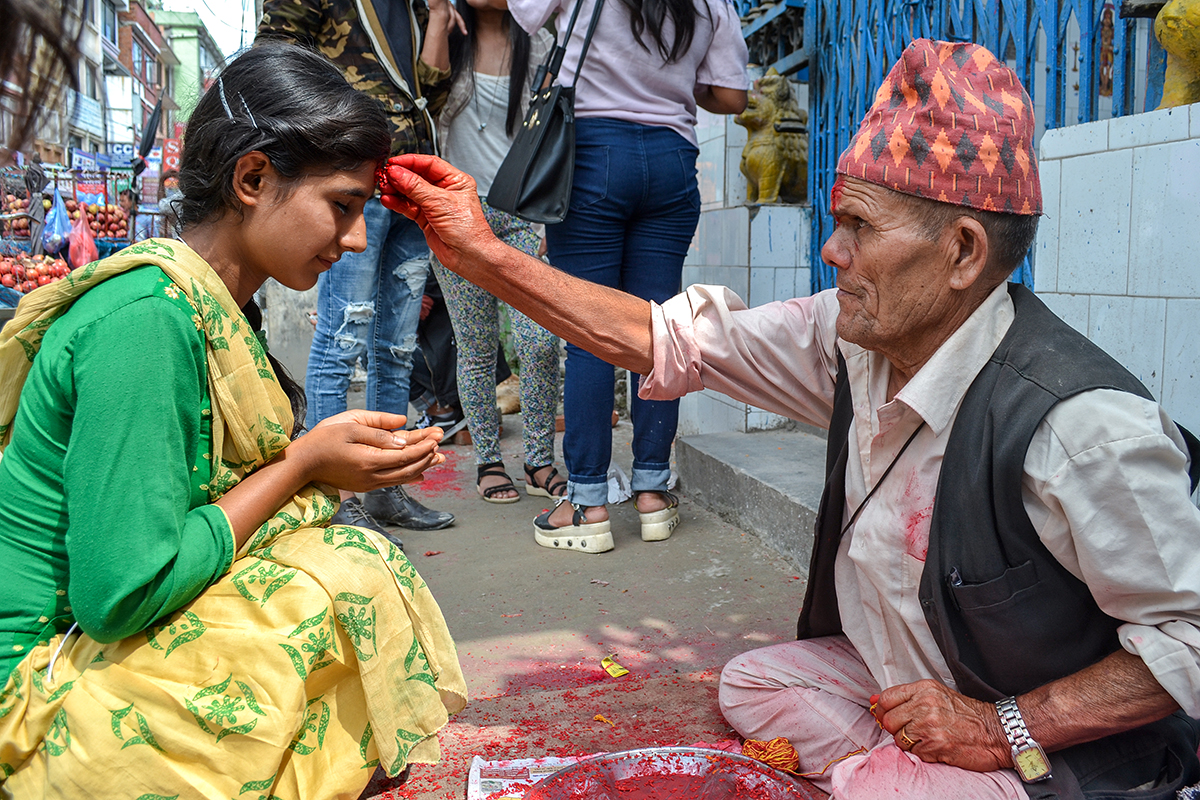 KATHMANDU: OCT. 17 – Even today, on the third day of Vijayadashami, the process of receiving tika and taking blessings from relatives and loved ones continues. On the day of Vijayadashami, it is customary for those who missed or were far away to get tika till the full moon of Kojagrat.
In some parts of western Nepal, tika is practiced only on the day of Vijayadashami. Dashain has been celebrated as the victory of divine power over truth and demonic power over untruth.
It is customary to worship Durga Bhawani for nine days from the time of Ghatsthapana and put tika from Vijayadashami to the full moon.
Meanwhile, government offices that were closed during the Dashain period are being reopened from today. Those who have celebrated the Dashain holiday for 5 days from the day of flowering will return to regular work from today. Those who have gone to their ancestral places to celebrate the festival have also started returning to Kathmandu.