National Women's Cricket: 24 selected for final training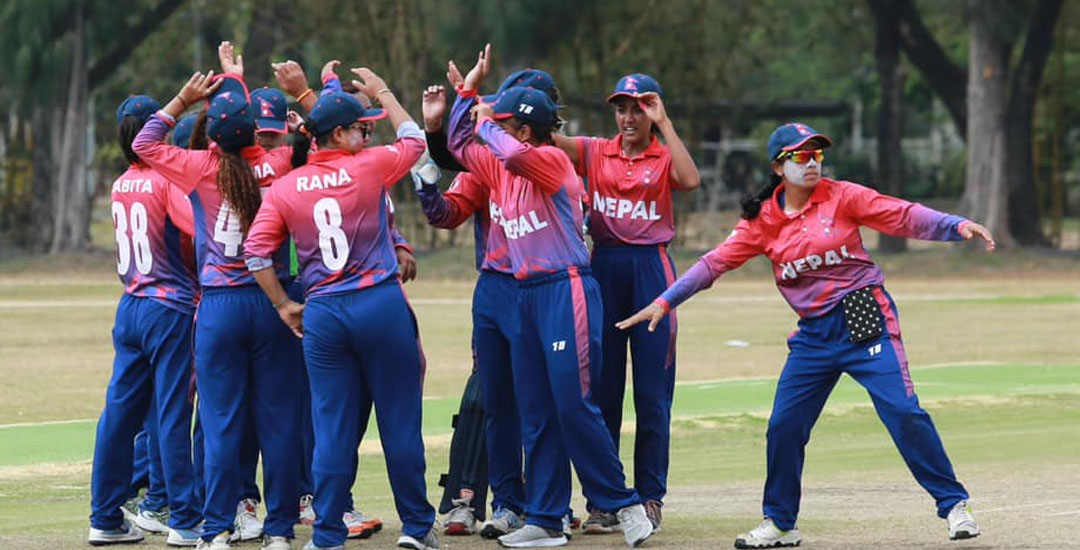 KATHMANDU: OCT. 16 – Twenty-four players have been selected for the final round of closed training of the national women's cricket team to play in the Asian selection for the ICC Women's T20 World Cup. The Nepal Cricket Association (CAN) has selected 24 players for the final phase of training on Saturday.
Among them are captain Rubina Chhetri, Kajol Shrestha, Indu Burma, Apsari Begam, Roma Thapa, Sabnam Rai, Sangita Rai and Saraswati Chaudhary. Similarly, Anuradha Chaudhary, Ashmina Karmacharya, Kanchan Shrestha, Saraswati GM, Revati Dhami, Laxmi Saud, Kabita Joshi, Kabita Kumar, Dali Bhatta, Bindu Rawal, Mamta Chaudhary, Sita Rana Magar, Jyoti Pandey, Ishwori Bista, Karuna Bhandari and Sarita Magar are in the team.
The final phase of closed training will start in Kathmandu from Oct. 20, according to CAN. The competition will be held in the UAE next November.