SAFF Championship: Nepal and India playing for the title today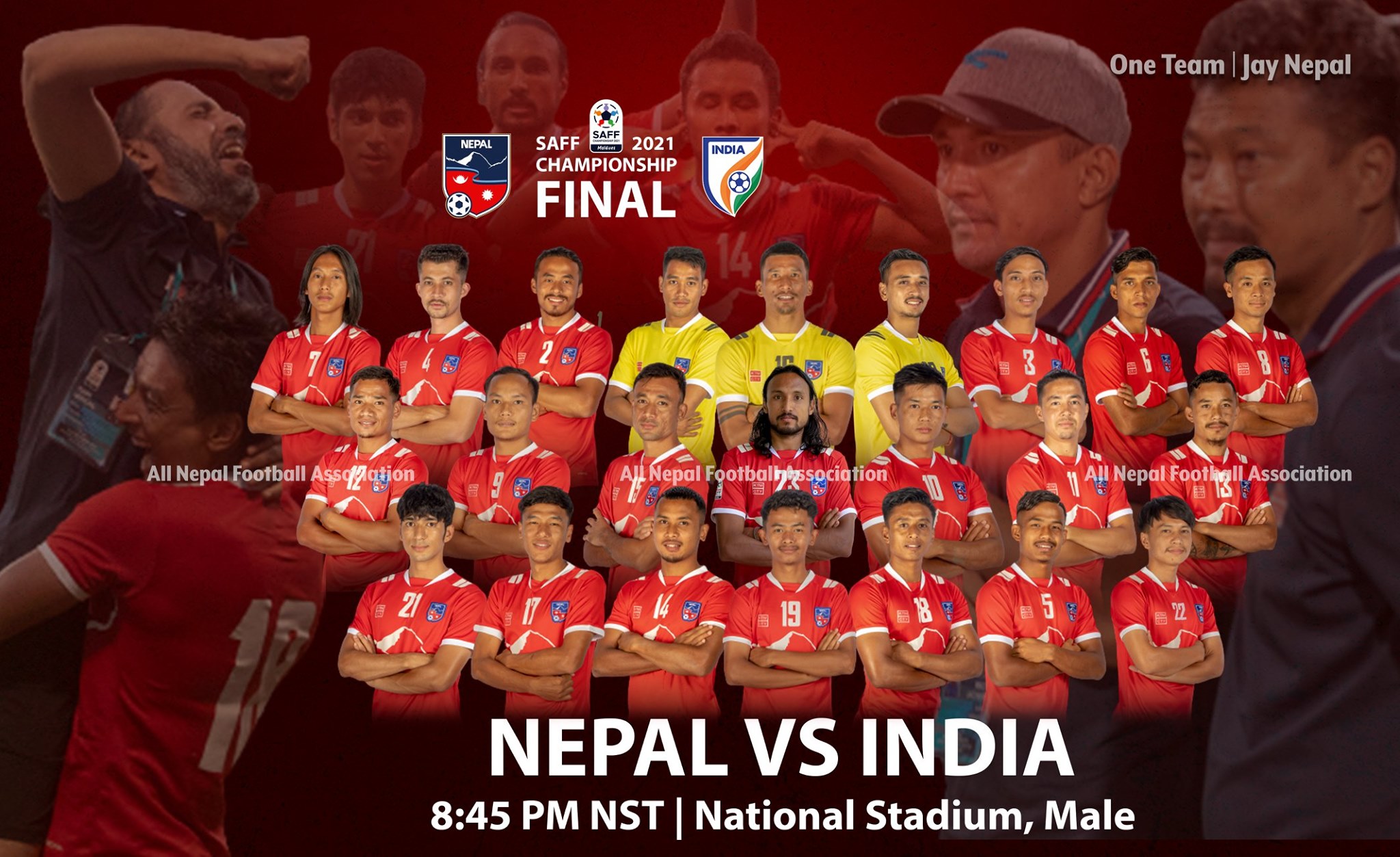 KATHMANDU: OCT. 16 – Nepal and India are playing for the title of the ongoing SAFF Championship Football in the Maldives today. The final match between Nepal and India will start at 8:45 pm Nepali time at the National Stadium in Male.
Today, both teams will enter the field with the goal of winning the title. Therefore, the game between the two well-known rivals is expected to be exciting. Nepal has made history by reaching the final of the prestigious competition of South Asia for the first time and now it has got a golden opportunity to make new history by winning the title.
Nepal got off to a great start by winning the first two games of the championship against the Maldives and Sri Lanka and lost 1-0 to India in the league stage. Similarly, after a 1-1 draw against Bangladesh in the last match of the league, it has reached the final for the first time in the 28-year long history of the SAFF Championship.