Cultural Festival Distinguished Contribution to National Pride: Prime Minister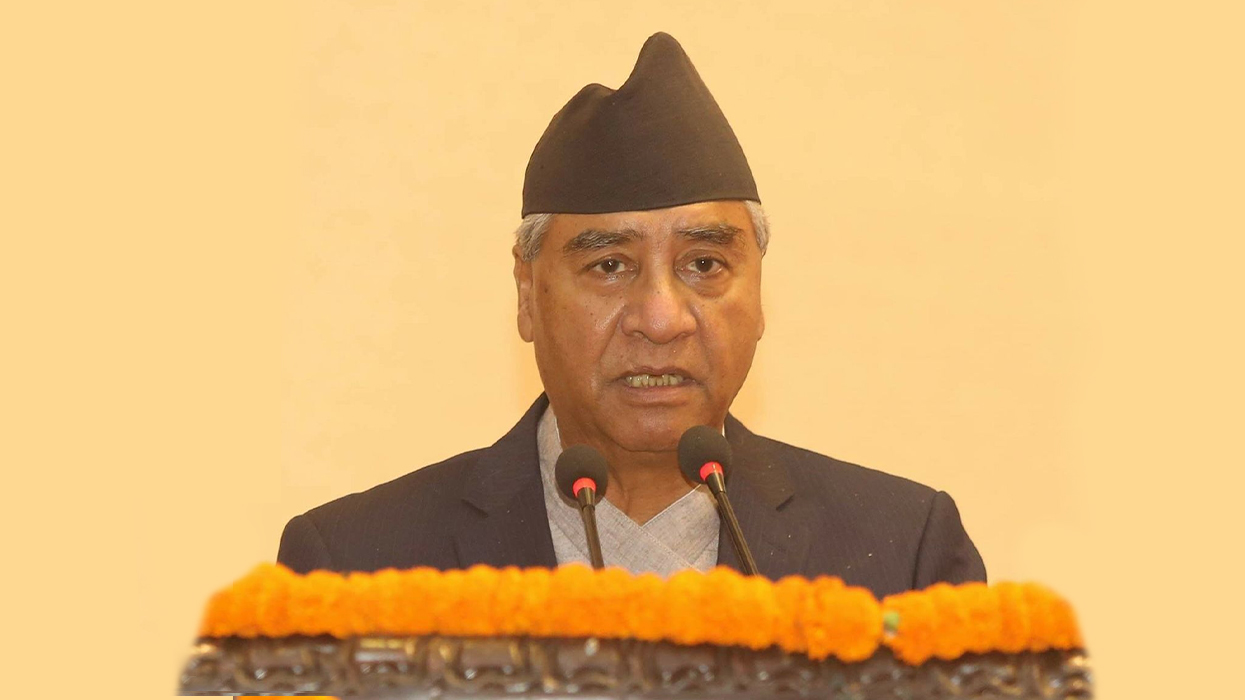 KATHMANDU: OCT. 15 – Prime Minister Sher Bahadur Deuba has said that cultural festivals including Dashain have been making a special contribution to Nepali society and human life for brotherhood, emotional unity and national pride.
Giving a congratulatory message on the occasion of Dashain (Vijayadashami), Prime Minister Deuba said that unity among diverse characteristics was our fundamental identity and it was our common responsibility to preserve and develop all castes, languages, religions, cultures and civilizations. "I am convinced that this can strengthen our values, beliefs and culture," he said.
Prime Minister Deuba urged the common Nepalis to celebrate Dashain festival by adhering to the health standards as the risk of COVID-19 control is still being made effective. "I would like to make a special request to all Nepalis to celebrate this festival as an opportunity to develop mutual harmony, brotherhood and friendly relations by fully adhering to the standards of health," the message said.
On the main day of the great festival Dashain, which is celebrated every year as a symbol of victory of truth over untruth, Prime Minister Deuba wished happiness, peace, prosperity, good health and longevity to all Nepali brothers and sisters at home and abroad. He also wished that Dashain festival would bring happiness to all Nepalis and further develop the spirit of national unity.