3 people killed in petrol tanker explosion in NE Nigeria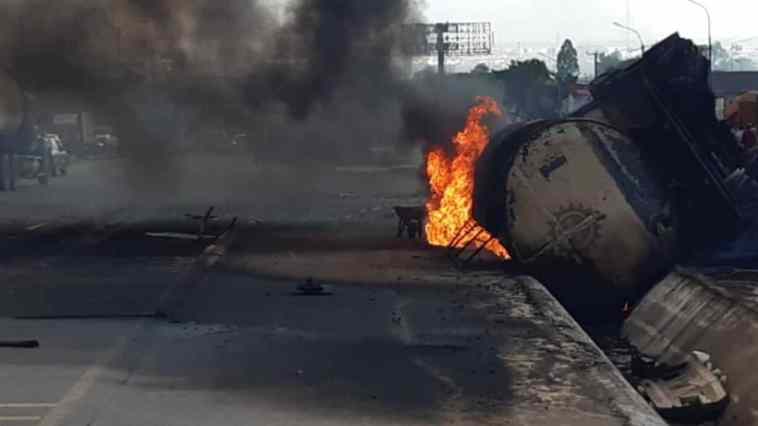 LAGOS: OCT. 14 – Three people were killed and two others injured when a petrol tanker exploded in northeast Nigeria's Adamawa state, an official said on Wednesday.
Mohammed Sulaiman, executive secretary of the Adamawa State Emergency Management Agency, told reporters at a press briefing in Yola, the state capital, that the victims were burnt to death in a petrol tanker fire outbreak in the Mubi area of the state in the early hours of Wednesday.
"So far, three people lost their lives and two sustained injuries from fire burns and they are receiving medical treatment in the Mubi General Hospital," Sulaiman said, adding an investigation is underway to find out the cause of the explosion.
The official called on petroleum products dealers in the state to, as a matter of safety, avoid operating during "odd hours."
An eyewitness was quoted by the official News Agency of Nigeria as saying the fire broke out when the victims were transferring petroleum products from the petrol tanker to over 1,000 plastic jerricans at a filling station.
-Xinhua