Abdullah Al Mutairi announces resignation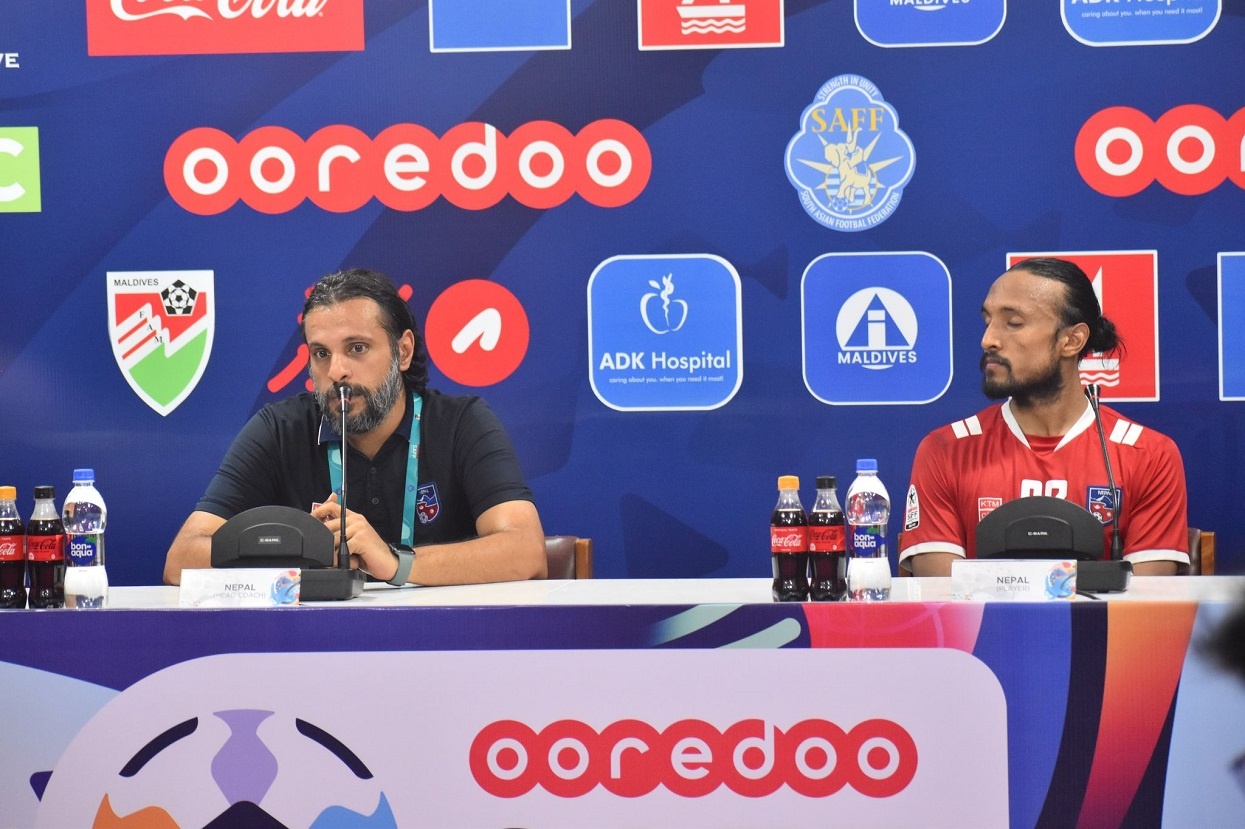 KATHMANDU: OCT. 14 – Abdullah Al Mutairi, the head coach of the Nepali national football team, has said that he will resign after the ongoing SAFF championship. He told a press conference after Nepal entered the final of SAFF on Wednesday that he would not return to Nepal after SAFF.
He resigned a month ago but will be implemented now. He has been involved in off-field politics lately. But after Nepal achieved a historic achievement in his training, he once again announced his resignation.
"I made history in SAFF championship, I was selected in the Asia Cup. Now not only Nepal but also South Asia is proud of the Nepali team, "he added." The final game will be my last game with the Nepali national team. Then I will not return to Nepal. '
For the first time, Nepal has secured a place in the final of the SAFF Championship under the training of Al Mutairi. Nepal reached the final by holding Bangladesh to a 1-1 draw on Wednesday.