Mika Singh's Nepali song 'Bottle Ko Birko' released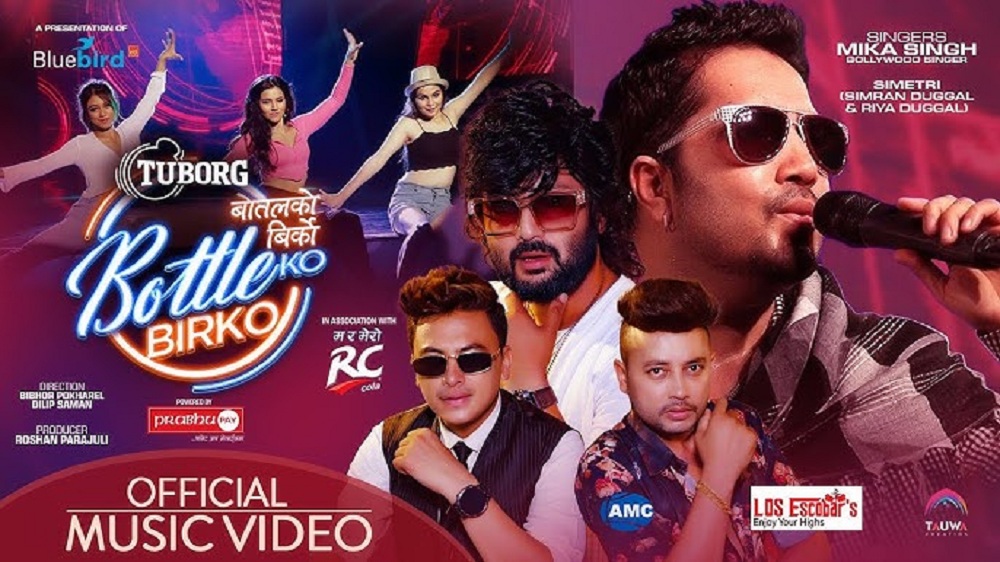 KATHMANDU: OCT. 12 – The Nepali song 'Bottle Ko Birko' sung by famous Bollywood singer Mika Singh has been made public. The song with music by Yug Bhusal has the words of Shekhar Astitwa. The video stars Aryan Sigdel, Paul Shah, Durgesh Thapa, Kabita Nepali, Alisa Sharma and Sneha Sangroula.
The video, directed by Bibhor Pokhrel and Dilip Saman, has Roshan Parajuli's investment. The video, shot by Arjun Tiwari, is choreographed by Rajiv Samar and edited by Supreme Parajuli.