Dashain, swing and religious beliefs [Photos]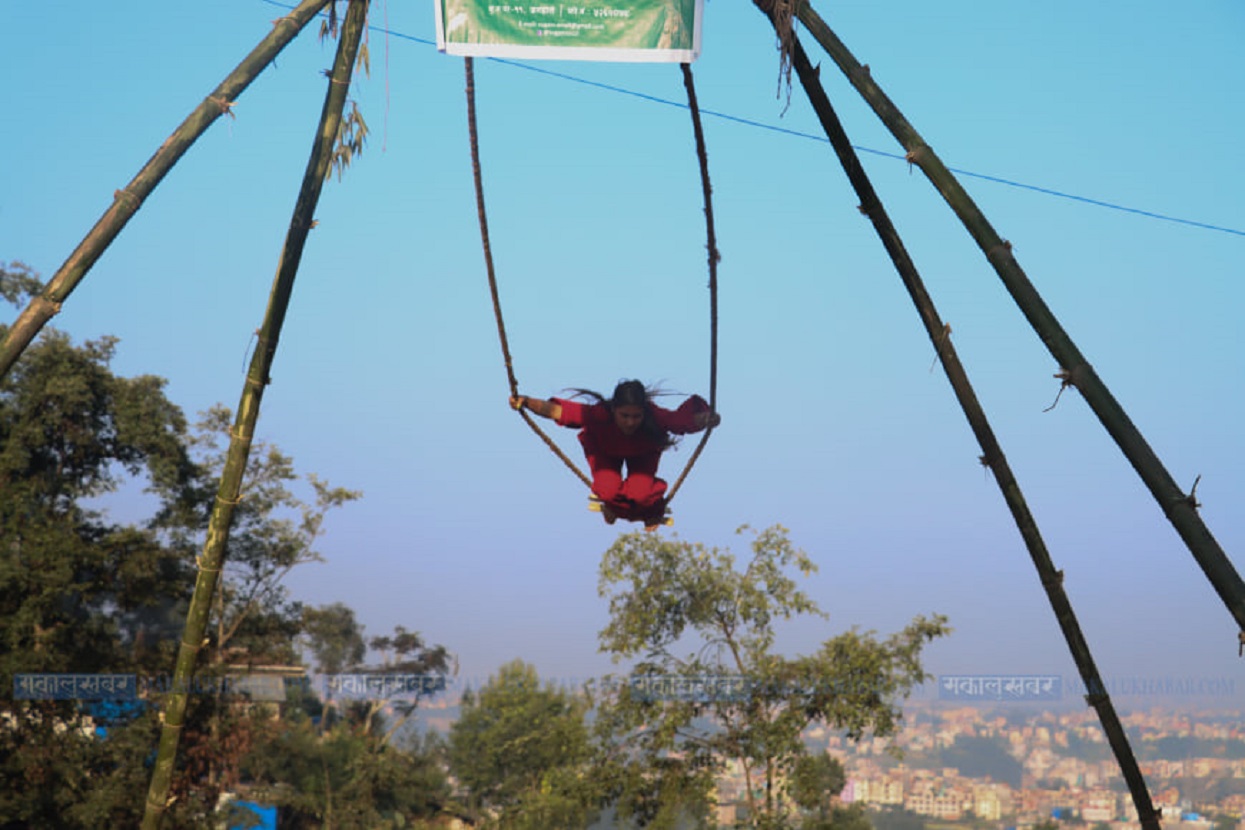 KATHMANDU: OCT. 12 – Playing swing is one of the many features associated with Dashain. While playing swing, it is exciting and it's good for health. That is why it has been said that one should leave the ground once in Dashain.
There is also a belief that old people should leave the earth on the day of Dashain and play swing once. In any case, with the belief that one has to leave the earth once a year, it is customary for everyone from children to young and old to play swing every year.
As Dashain day approaches, the race to make a swing begins in the village. As soon as the swing is made in the open and high place, the light of the Dashain enters the village. Not only children but also young and old play swing.
Dashain is a festival of prosperity. It is a festival of unity and harmony. There is nothing wrong with entertainment. Free entertainment should be done on the leisurely days of Dashain. Such an opportunity does not come one day in a year.
PHOTOS:-