Fulpati today: Entering Hanuman Dhoka at 4:30 pm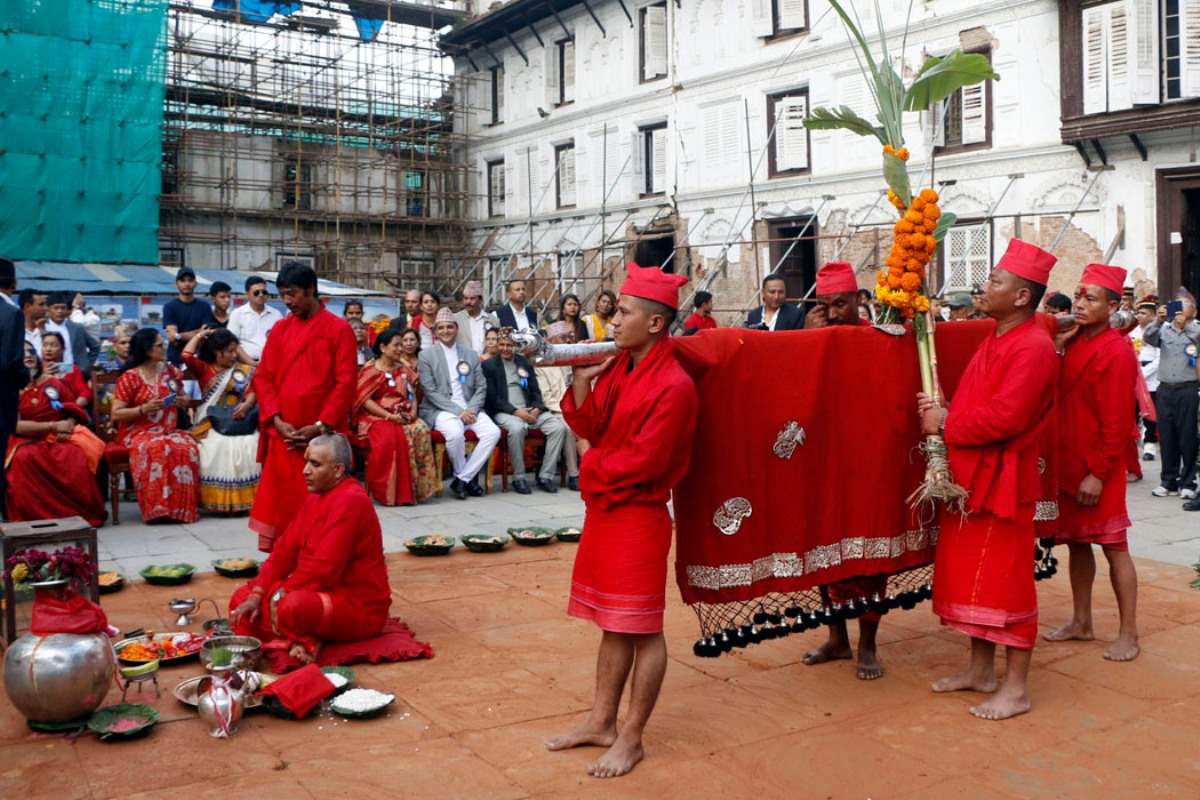 KATHMANDU: OCT. 12 – The Fulpati festival, which is celebrated every year on Ashwin Shukla Saptami under the Durga Paksha, is being celebrated in every house today by bringing in Fulpati, the symbol of auspicious site, according to the classical method.
There is a tradition of bringing flowers brought from Gorkha district to the Dashainghar of Hanuman Dhoka Durbar. There is a tradition of bringing six people of Magar caste from Gorkha to Jeevanpur of Dhading district including priests of Dashainghar and six people of the Brahmin caste from Jeevanpur of Dhading district to Jamal of Kathmandu.
From Jamal to Hanuman Dhoka Durbar, high-ranking officials of the civil service, Gurju's platoon, band Baja, panche Baja and cultural dance songs are brought. According to the Hanuman Dhoka Durbar Museum Development Committee, the Minister of Culture will be present after the establishment of the republic as the head of state will also be present during the unloading of flowers at the Dashainghar of the Hanumandhoka Durbar.
This year's Fulpati will be brought to Hanuman Dhoka on Tuesday at 4:30 pm. On this occasion, the Nepal Army also celebrates Fulpati. President Bidhya Devi Bhandari is also scheduled to participate in the program to be held at Sainik Manch Tundikhel.
As government offices are also closed from today, people involved in various professions and businesses are returning home with their families to receive vaccinations as Durga Bhawani's offerings.