Today is the fifth day of Dashain, Skandamata is being worshiped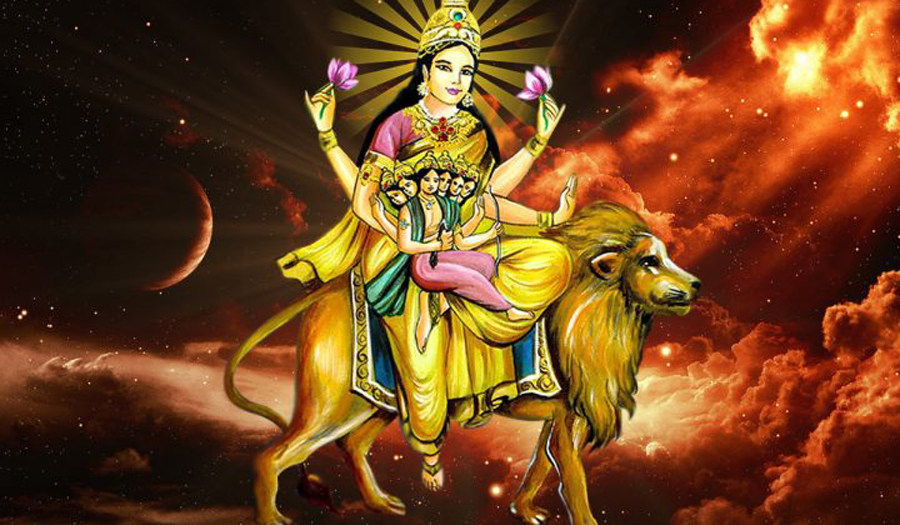 KATHMANDU: OCT. 11 – Today, on the fifth day of Navratri, Skandamata is being worshiped. There is a tradition of worshiping the nine forms of Nava Durga along with Ghatsthapana.
Hindus worship Skandamata on this day through Vedic rituals. The worship method of the fifth day of Navratri, which started from the day of Ghatsthapana, is similar to that of Ghatsthapana. The Jamara kept on the day of Ghatsthapana is irrigated with the holy water brought from the river after self-purification in the early morning.
On the fifth day, worship of Skandamata and climbing of Panch Pallava in a water-filled urn is performed to worship Mahakali, Mahalaxmi and Mahasaraswati as eternal power. According to our religion and culture, the urn contains all the deities, the sea, the seven islands, all the rivers and shrines.
On the first day of Dashain, Shailaputri, on the second day Brahmacharini, on the third day Chandraghanta, on the fourth day Kushmanda, on the fifth day Skandamata, on the sixth day Katyayani, on the seventh day Kalratri, on the eighth day Mahagauri and on the ninth day Siddhidatri are worshiped. It is customary to celebrate Dashain from Ashwin Shukla Pratipada to the full moon.