New branch of Sadhana Laghubitta in Nagarjuna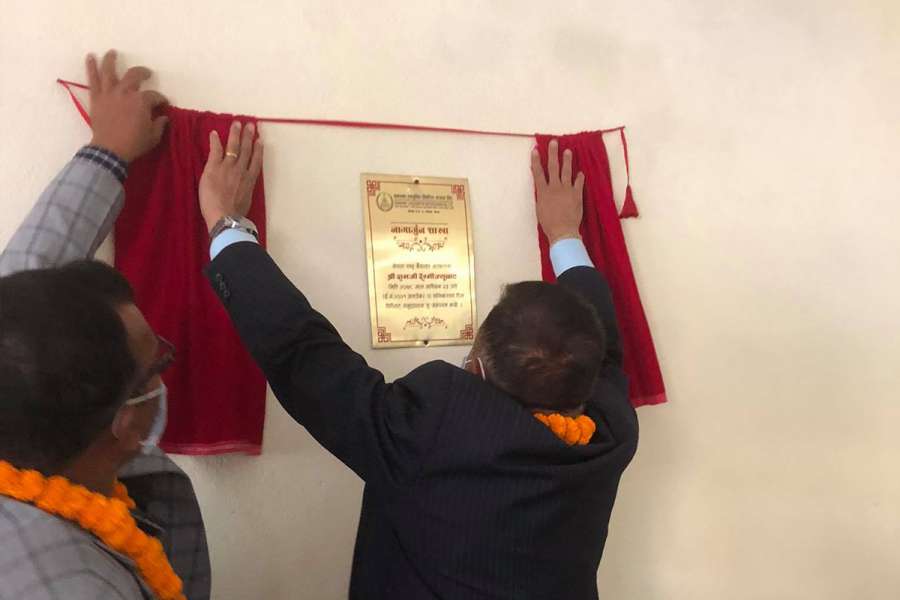 KATHMANDU: OCT. 10 – A new branch office of Sadhana Laghubitta Bittiya Sanstha Ltd has been established in Nagarjuna, Kathmandu. Sadhana Laghubitta, which has its central office in Haramtari, Gorkha, has set up a branch office in Nagarjuna, Kathmandu on Saturday.
The new branch was jointly inaugurated by Nepal Rastra Bank Board Member Ramji Regmi and Chief Executive Officer of Laghubitta Resham Neupane.
Speaking on the occasion, Regmi, a member of the Board of Directors, said that Sadhana Laghubitta has an important role to play in providing door-to-door banking services.
Executive Officer Neupane informed that Sadhana Laghubitta has opened 16 branch offices in the current fiscal year. "It is important to provide financial literacy along with financial services in rural and urban areas," he said.
Sadhana Laghubitta has established 93 branches in 31 districts in a period of four years and has invested Rs. 3.80 billion in loans. The financial institution has been providing direct financial services to more than 77,000 households.