Shree Airline's plane slipped off the runway at Tribhuvan Airport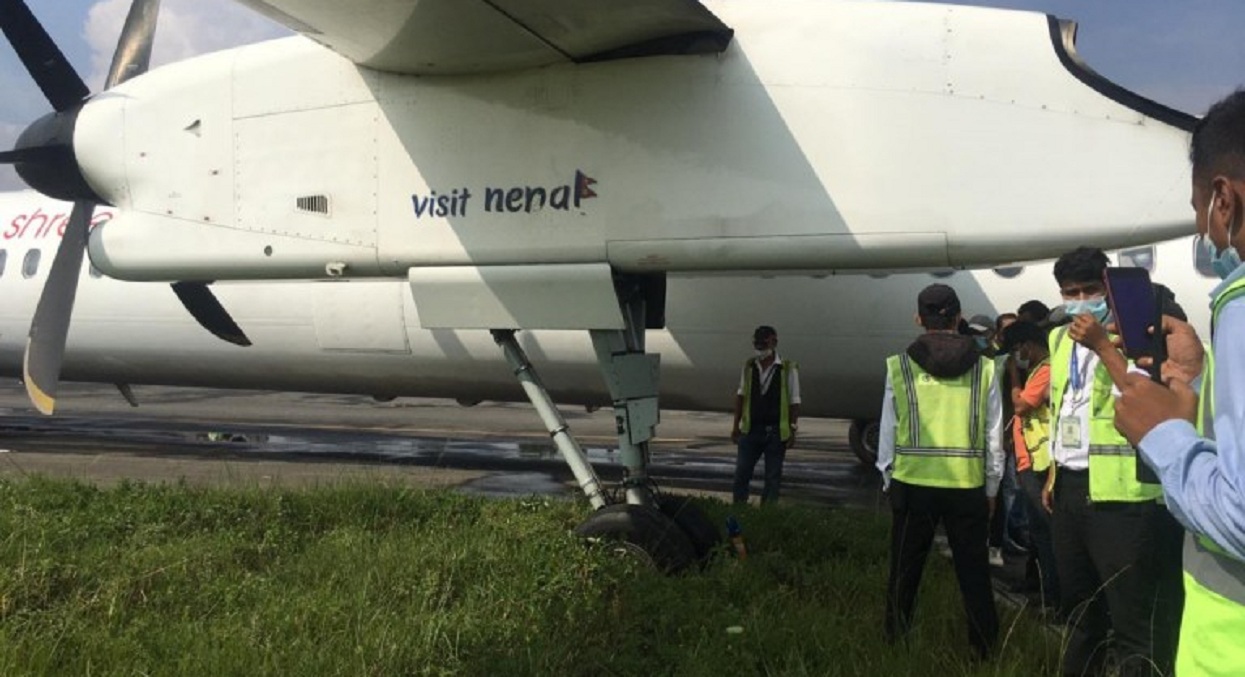 KATHMANDU: OCT. 5 – The flight of Shree Airlines from Kathmandu to Nepalgunj has slipped from the runway. Chief of the Airport Security Office (SSP) Rajesh Nath Bastola said that the rear wheel of the plane slipped and reached the grass field.
The plane carrying 80 passengers including four crew members was preparing to fly to Nepalgunj when it slipped.
There was no damage to the plane and only one wheel of the plane came out of the taxiway and got stuck in the grass.
According to the airport, the Q400-8 aircraft signed by NANF yesterday crashed at 9:33 am from the taxiway.