Conclusions of Nidhi, Singh and Koirala: The Congress General Convention should be held on the scheduled date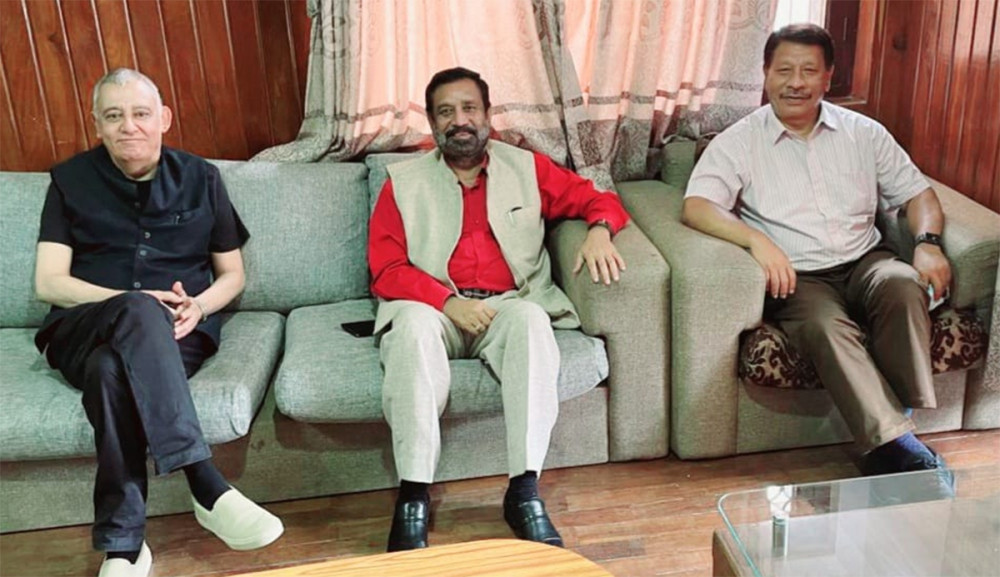 KATHMANDU: SEPT. 25 – Congress vice-president Bimalendra Nidhi, general secretary Shashank Koirala and former general secretary Prakash Man Singh are engaged in discussions again. The three leaders met at Koirala's residence in Maharajgantra on Friday evening.
According to UP Lamichhane, an aide of Prakash Man Singh, the leaders discussed the issue of moving forward with unity and consensus at the General Convention. They have concluded that the 14th General Convention will be held on time and the dialogue will be continued with the aspirants for the presidency, top leaders and leaders.
Discussions were also held on how to make the government more effective. Lamichhane said that the leaders had discussed the completion of the cabinet by tearing down the misconception about the government and the five-party alliance. The three leaders have been holding discussions for some time.