Partnership for sustainable banking by Nabil Bank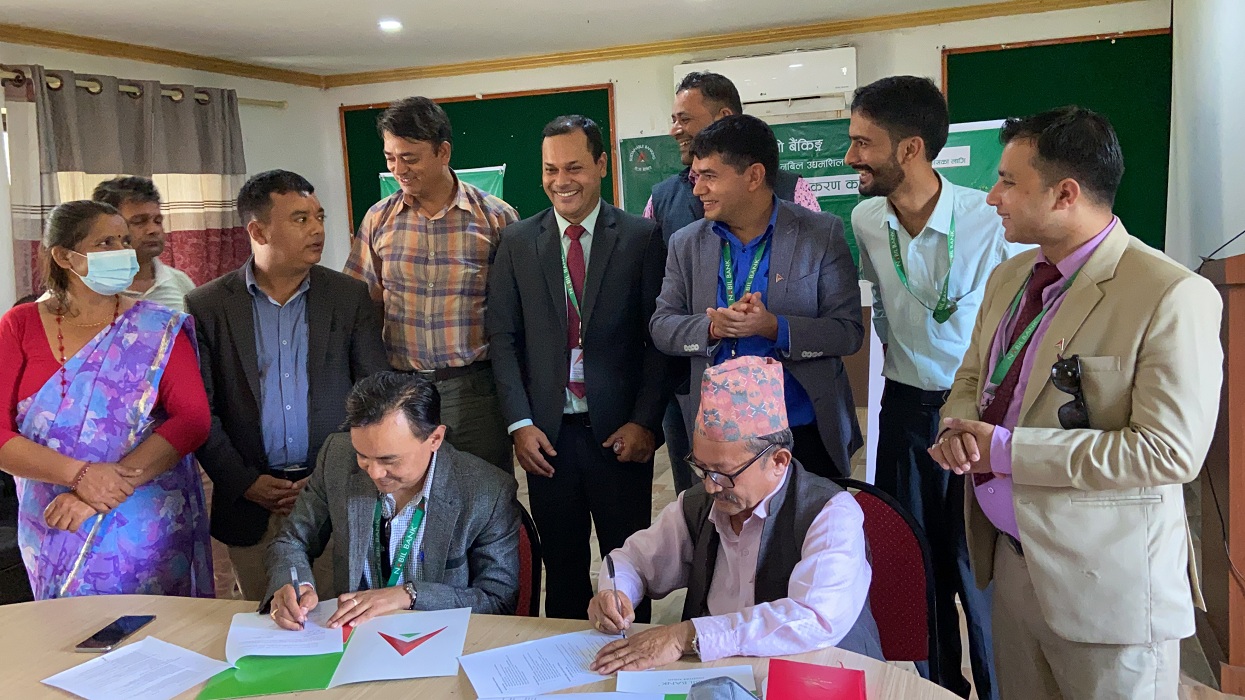 KATHMANDU: SEPT. 24 – Nabil Bank has reached an agreement with the Rural Municipality for entrepreneurship development and financial access under sustainable banking by conducting financial literacy and orientation program in Galchhi Rural Municipality of Dhading district.
On behalf of Nabil Bank, Bagmati Chief Amit Shrestha and Chairman Krishna Hari Shrestha signed the partnership agreement on behalf of Nabil Bank.
The objective of the partnership is to provide various enterprise related programs to be conducted at the local level by the Rural Municipalities and to provide loans to the entrepreneurs who want to start their own enterprises as per the bank's rules.
Speaking on the occasion, Amit Shrestha, Bagmati State Chief of Nabil Bank, said that the agreement would help in social transformation by developing employment and entrepreneurship in Galchhi Rural Municipality.
Similarly, the Chairman of Galchhi Rural Municipality Krishna Hari Shrestha expressed hope that the sustainable banking of Nabil Bank would strengthen the lower-class farmers and entrepreneurs.