Bajaj Pulsar Everest Premier League with Ncell 4G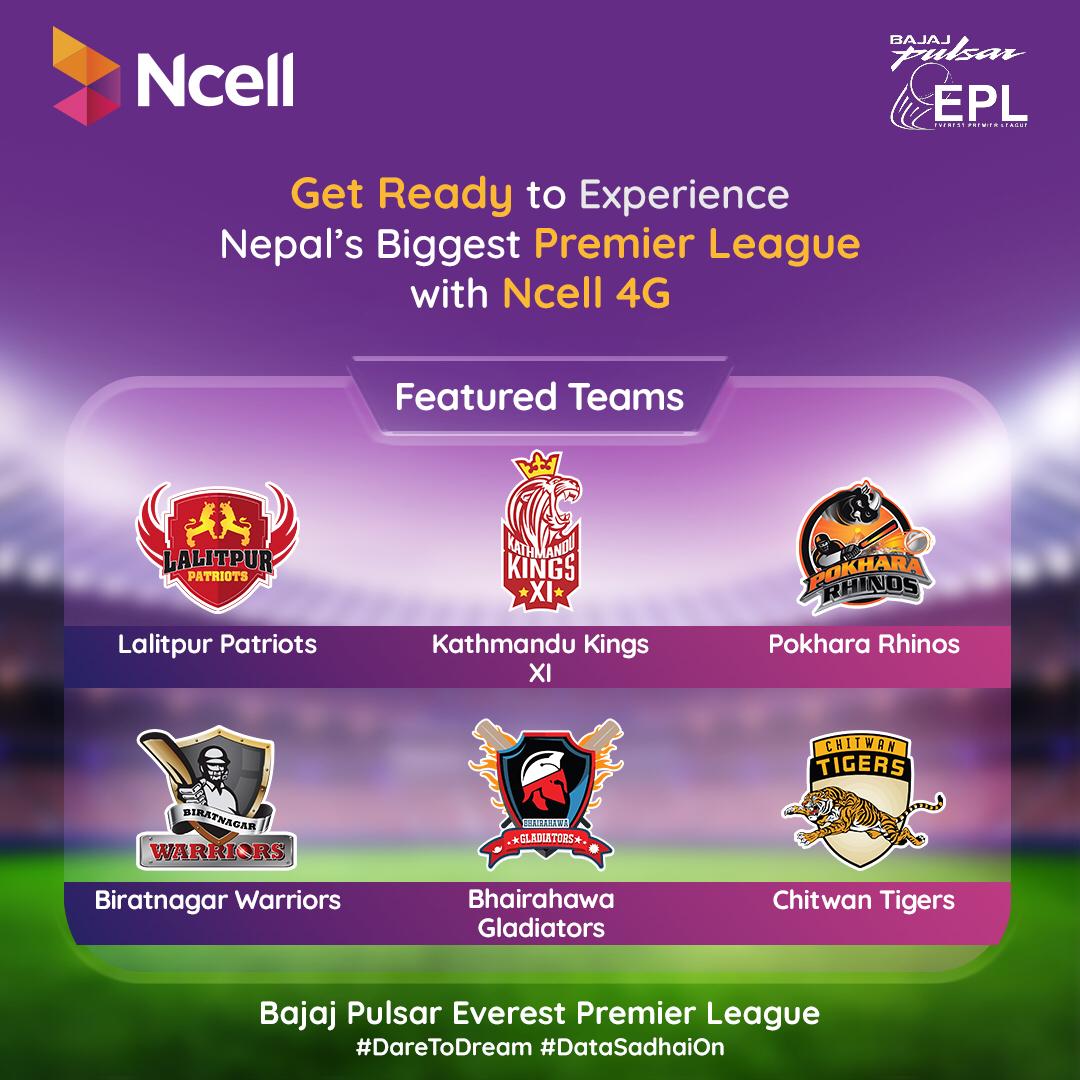 KATHMANDU: SEPT. 24 – The country's biggest sports event 'Bajaj Pulsar Everest Premier League (EPL)' with Ncell 4G will start tomorrow (Sept. 25). Ncell believes in investing in sports to promote new talents, and live sports like the EPL provide an opportunity to connect directly with customers.
Ncell has joined the new edition of the EPL as a 'Connected Buy' partner and is confident that it will contribute to the development of cricket in the country. With its largest 4G network, Ncell is confident of helping people re-engage in outdoor sports through the EPL. Due to the current turbulent times, many people are isolated from various social activities and at such times Ncell wants to connect with its customers through the digital medium.
The EPL has brought great relief to people who have been at home for a long time. Cricket fans will now be able to watch the EPL live online with Ncell 4G. The EPL aims to connect cricket talents with international talent by creating an important platform for them.
The tour, which started in 2016, has now become one of the largest cricket leagues in the world. The game is set to air in 155 countries around the world and will reach 450 million people. Under the EPL, international players came to Nepal for the first time in 2017 and 2018 to play cricket and it was very successful.
Ncell believes that the EPL-Ncell collaboration will play a positive role in connecting with customers and sharing their experiences. The EPL has managed to gain momentum in a short period of time and has established itself as a true ambassador to Nepal.
Pakistani cricket legend Shahid Afridi has come to Nepal to play in the EPL this year. "I have heard that there is no other natural beauty like Nepal and I am very excited to play the new edition of EPL in Nepal," he said.